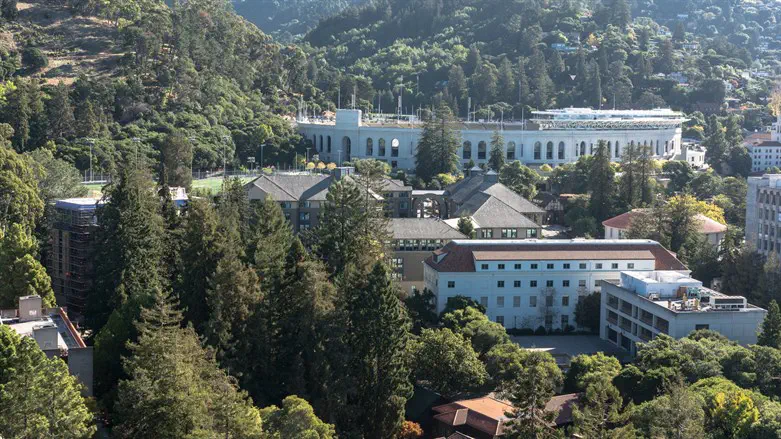 Berkeley, California
iStock
A California billboard calling out anti-Zionism as a cover for antisemitism has been defaced by antisemites.
The Berkeley, California billboard had the statement "anti-Zionism is antisemitism" crossed out and replaced with the phrase "Free Palestine!" in black capital letters.
The billboard was part of an antisemitism awareness campaign by Jewish advocacy organization JewBelong. The organization told ABC7 that two of their billboards have been vandalized in the last few days.
The billboards started in September 2021 in Boston, in partnership with the Kraft Group. The campaign's aim was to call out antisemitism in a bold manner.
In early 2022, the billboards were put up in Florida's Miami-Dade and Broward counties.
To date, JewBelong has installed billboards in 22 states.
JewBelong co-founder Archie Gottesman told the news outlet that phrases including "Free Palestine" were found on both vandalized billboards in Berkeley.
The organization contacted Berkeley police who opened a hate crime investigation.
"It's ongoing, and they'll try and figure it out. I think they're going to be looking at cameras and things like that," she said.
"I'm not going to go away because bullies painted over our billboards. We're going to put them up again and come back and be strong,"Gottesman added.
The group plans to put up more billboards in the Bay Area and in other states.