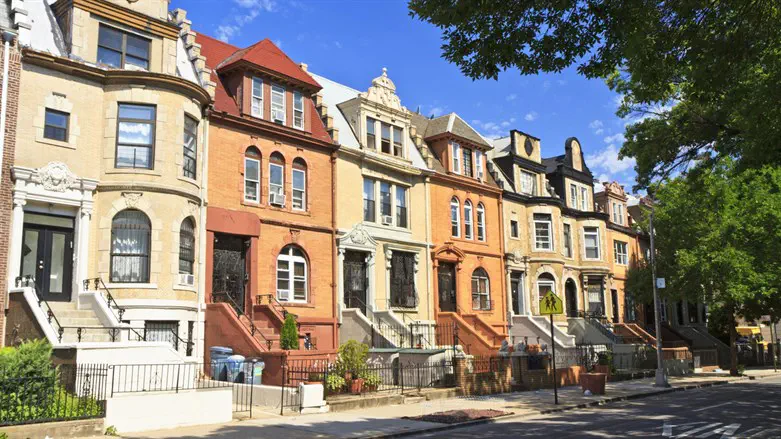 Crown Heights
iStock
A Jewish woman was assaulted on Thursday night while walking near a subway station in the Crown Heights section of Brooklyn, according to Crown Heights Shomrim.
The incident took place in the Eastern Parkway and Schenectady area of the neighborhood. The young Orthodox woman was walking near the station when an assailant grabbed her from behind and pushed her, according to Anash.
The woman was not injured in the attack, but was visibly shaken, according to the report.
Crown Heights Shomrim quickly responded to the call. They followed the assailant. But when the NYPD showed up at the scene, he was not arrested.
Shomrim in a statement regarding the incident "urged all community members to be aware of their surroundings at all times."
Crown Height has seen a sharp increase in antisemitic attacks since the start of the year.
Last week, a gang of teenagers attacked two Jewish boys in Crown Heights after accosting a Jewish couple and a woman walking by herself in the same area, according to Crown Heights Shomrim and the NYPD.
The Orthodox boys, 10 and 12, were attacked by a gang of four teenagers while walking in the Albany Avenue and Eastern Parkway area of the neighborhood in the evening while making their way to a Torah study program. They were jumped on and punched multiple times in the face.
On the same day, a masked teen gang attacked a Jewish man in Crown Heights, throwing an object at him.
Four teenagers accosted the Jewish victim and threw what the report described as an "object" at him. No further details were given about the object.
Earlier last week, two Jewish girls walking to the Bais Rivkah School in Crown Heights were verbally assaulted by a man who hurled antisemitic abuse at them and spat in their faces.
The incidents followed many unprovoked antisemitic assaults that have taken place in Brooklyn in recent months.