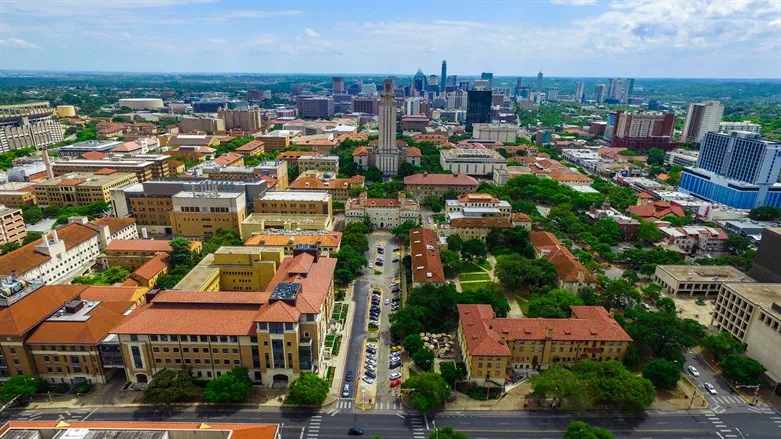 Texas
iStock
A new study conducted by the Texas Holocaust, Genocide, and Antisemitism Advisory Commission (THGAAC) found that the state has experienced a dangerous increase in antisemitic incidents in the last few years.
The report comes one year after a gunman held four hostages at Beth Israel Reform synagogue in Colleyville, Texas before being killed.
The organization's Study on Antisemitism in Texas, prepared for the state legislature, noted that "in the past 18 months, "Texans have watched in horror and fought back as a synagogue was set on fire, a rabbi and his congregants were held hostage during Shabbat services, and Jewish college students were targeted for their support for Israel."
The study further highlighted that social media is a leading cause of the spread of antisemitism, quoting the Texas ADL who said, "It used to be that kids who said antisemitic garbage learned it at home. That's not the case anymore. They hear it online and from social media, and from public officials."
THGAAC warned that social media conversations related to antisemitism shot up in the last two years in Texas from around 200,000 to 400,000, surpassing every state except New York.
"With Jews comprising less than 1% of the state's population, many Texans may be unaware of the discrimination, hate, and 'othering' that Jewish people increasingly face. As the Legislature works to combat the growing problem, it's crucial to establish a common understanding of what 'antisemitism' means and its historical roots, the study stressed, explaining the importance of adopting the IHRA definition for the state's legislature.
The study, noting that the Jewish population of Texas has been steadily increasing, provided a list of recommendations, including antisemitism training at universities; expanded Holocaust education; incorporating the IHRA definition of antisemitism into training and other educational materials for public universities, counties, and other government agencies; increased connections to law enforcement; creating a grant program through the governor's Public Safety Office (PSO) to help religious organizations, schools, and community centers harden their security infrastructures, similar to the federal Nonprofit Security Grant Program; anti-BDS legislation to prohibit a state-funded college or university — or its academic or administrative units — from implementing an academic boycott that would deprive students or faculty members of the ability to study or conduct research in or about a foreign country or to interact with its scholars or representatives; and legislative awareness, including "listening tours" during the interim for lawmakers to speak with THGAAC, local educators, and museum officials to better understand their needs and questions around Holocaust and antisemitism education.
Addressing Governor Greg Abbott and other political leaders, THGAAC called for action to tackle growing antisemitism.
"Under your leadership, the Texas Legislature has the opportunity to remain an example for the nation in coming together to recognize, understand, and fight antisemitism. We hope this Study of Antisemitism provides a guide for you to build on your long-standing commitment to educating Texans and rooting out this hatred," the report said.
"THGAAC stands ready to support and advise you as you review this report and assess our recommendations. We are available as a resource to help you and your constituents better understand the scourge of antisemitism and fight back against the increased hatred that is targeting Texas' Jewish communities."