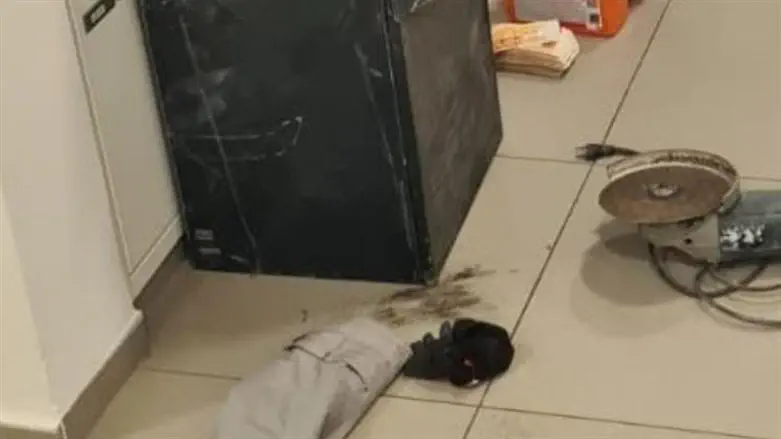 the stolen ATM Machine
Police Spokesperson
An indictment was filed against a resident of Nof HaGalil who cut open an ATM using an electric disk cutter and brought the machine which contained tens of thousands of shekels to his home.
The police said that they received a report of a suspect trying to steal an ATM in the city of Nof HaGalil. Police officers who arrived at the scene began searching for the suspect.
After a quick investigation, the police arrived within a few hours at the home of the theft suspect, where the ATM and NIS 25,100 in cash were seized.
The 51-year-old suspect fled the scene and after several weeks was located by the police and at the end of an intensive investigation, an indictment was filed against him along with a request that his detention be extended until the end of the proceedings.
"The Israel Police is working in its determined and uncompromising fight against property criminals who pose a threat to the safety and well-being of regular citizens and will continue to work to increase the sense of security and bring the criminals to justice," the police said in a statement.