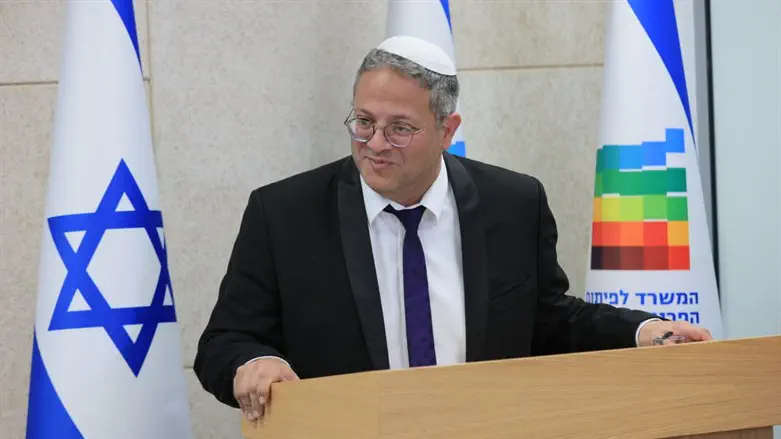 Itamar Ben-Gvir
Asi Efrati/GPO
Attorney General Gali Baharav-Miara informed National Security Minister Itamar Ben-Gvir Tuesday afternoon that the discussions on the new police ordinance cannot continue until the bill is approved by the Ministerial Committee for Legislation.
Following the attorney general's announcement, the discussion in the Police Ordinance Committee will be postponed. Be-Gvir said in response: "Once again the attorney general to the government is harming the work of the government and the Knesset and is acting like someone who runs the government of Israel."
According to Ben-Gvir, Baharav-Miara knew about the hearing for several days and also held a preliminary meeting yesterday evening, but she waited until the last moment - half an hour before the hearing, to delay it for another week.
"This is the outrageous conduct of someone who repeatedly thinks that she runs the Israeli government instead of advising it," added Minister Ben-Gvir.