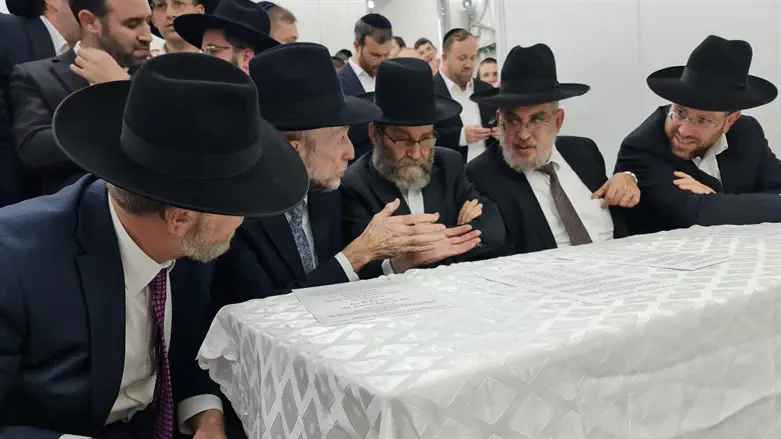 Degel Hatorah MKs
No credit
Knesset members from the Degel Hatorah faction of the United Torah Judaism Party gathered on Monday for a meeting, in which it was decided on the identity of the head of the United Torah Judaism Knesset faction.
The coalition agreements between the factions that make up UTJ, Degel Hatorah and Agudat Yisrael, determined that a representative from Degel Hatorah will head the party's Knesset faction.
Degel Hatorah chairman Moshe Gafni sought to appoint to the position Eliyahu Baruchi, who is expected to be appointed a member of the Knesset in the coming days in place of Uri Maklev, who submitted his resignation to Knesset Speaker Amir Ohana as part of the Norwegian Law.
However, due to the fact that the date of Baruchi's entry into the Knesset was not yet known at the time of Monday's meeting, Gafni decided to rotate the position of chairman of the UTJ Knesset faction between Pindrus and Baruchi.
According to a report on the Kikar HaShabbat haredi news website, MK Yaakov Asher claimed that there is no reason why the position should not go to him, since he is the more senior MK and does not have a senior position in the government like Gafni and Maklev. On the other hand, Pindrus pressured Gafni and demanded the role for himself.
Finally, Gafni decided on a compromise between the faction members and announced a three-way rotation between Pindrus, Asher and Baruchi, with Pindrus being the first to serve in the role.