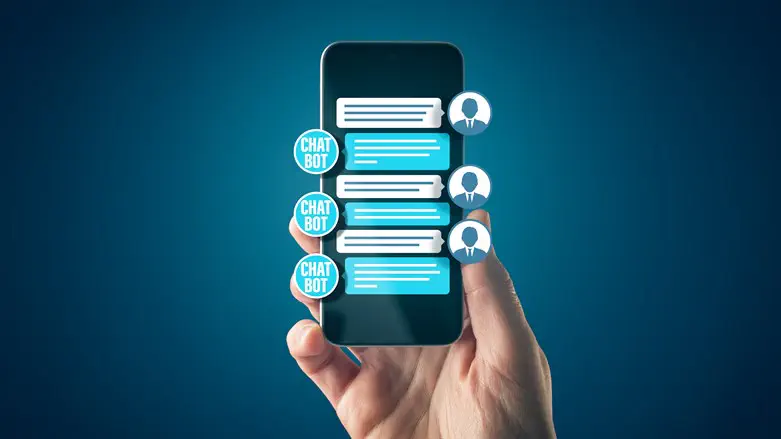 Chatbot
iStock
An AI app that lets you chat with historical figures has sparked outrage for allowing you to talk with Adolf Hitler and other Nazi figures.
The Historical Figures app, which became available in the first week of January, makes use of an artificial intelligence algorithm to allow users to have text chats with many historical figures, including Babe Ruth.
However, it also includes the ability to converse with genocidal dictators such as the Nazi leader and Heinrich Himmler, according to screenshots posted to social media.
The app, which includes conversations with 20,000 people form history, has already become widely popular, NBC News reported.
In the last few days, users discovered that the app included Hitler, Heinrich Himmler, senior Nazi leaders and other evil figures from history.
The app was denounced by Rabbi Abraham Cooper, the associate dean and director of Global Social Action Agenda for the Simon Wiesenthal Center.
"Are neo-Nazis going to be attracted to this site so they can go and have a dialogue with Adolf Hitler?" he wondered.
The app expands upon AI software ChatGPT's chatbot technology to allow users to have direct conversations with personas from the past.
According to NBC, as of last week, it had been downloaded 9,000 times, giving it only a small presence.
But by Thursday, tweets mentioning the app, including screenshots of conversations with Nazis, had surpassed 6 million views.
These included a conversation with Himmler, in which the chief architect of the Final Solution denied responsibility for the Holocaust, claiming to only have overseen "some aspects of the Holocaust but that does not mean I liked it or found any enjoyment in it. The Holocaust was a terrible event and something I deeply regret."
Another series of screenshots presented a conversation with an AI version of Joseph Goebbels who made smilier statements.
The ADL slammed the app, predicting that it will be used by neo-Nazis and other extremists to spread antisemitism.
"Having pretend conversations with Hitler — and presumably other well-known antisemites from history — is deeply disturbing and will provide fodder for bigots," Yael Eisenstat, the vice president of the ADL's Center for Technology and Society, told the news outlet.