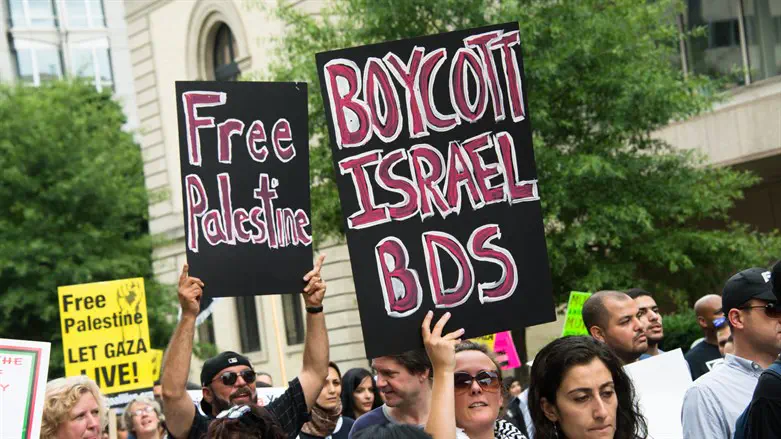 BDS activists
Istock
BDS activists around the world held a global day yesterday (Saturday) against the German clothing company Puma, the official outfit of the Israeli soccer team.
As part of the protest day, the boycott activists entered various Puma stores in Germany, Great Britain, France, Jordan, Bahrain, Japan, Malaysia, Australia and more, carrying Palestinian flags and calling in English to boycott Puma.
In some places, the activists were satisfied with a quieter demonstration, with signs calling for the boycott of the clothing brand. In a photo from the demonstration in Malaysia, a protester was recorded holding a pigeon and apparently trying to lick its head.
This is not the first time that the BDS movement has worked against Puma. Every few months, the activists of the movement take action against Puma in order to dissuade the company from establishing business relations with the Israeli national team.
The activists demonstrated at the same time against a large number of Puma stores in the world, with the aim of creating a larger spectacle.