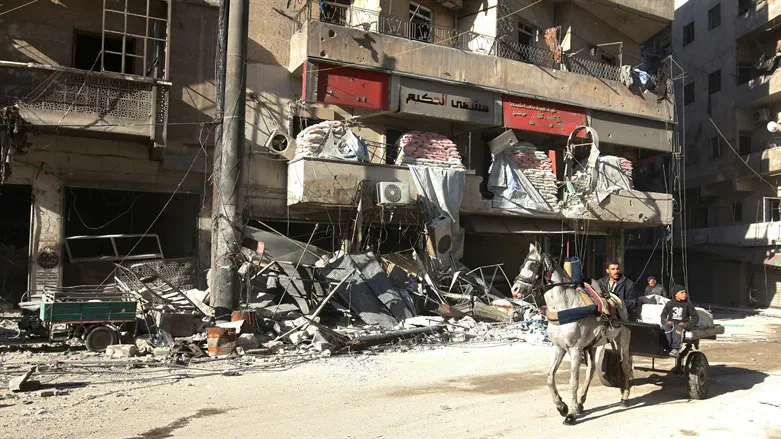 Aleppo (archive)
Reuters
At least 16 people have been killed in a building collapse in Aleppo, Syria Sunday morning, local media reported.
One of the fatalities is confirmed to be a child. Four other people have been injured in the collapse.
The five-story building in the Sheikh Maksoud neighborhood housed thirty people. According to initial reports, the collapse was caused by water leaks which weakened the building's foundation.
While much of Aleppo has been retaken by the government of Syrian President Bashar Al-Assad, the Sheikh Maksoud neighborhood remains under the control of the Kurdish-led Syrian Democratic Forces.