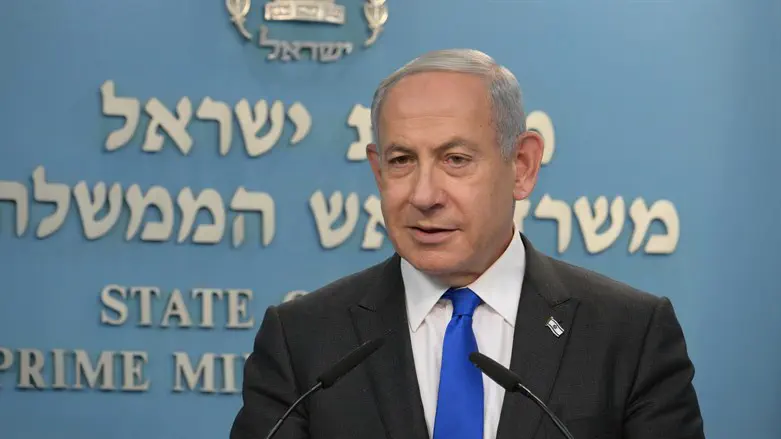 Benyamin Netanyahu
Amos Ben-Gershom (GPO)
Prime Minister Benjamin Netanyahu is seeking to bring either the Yesh Atid or National Unity parties into his government, a senior political official told Ynet.
According to the official, Netanyahu has not reined in the 'extremists' in his government in order to create the condition for Yair Lapid or Benny Gantz to join the government in the next few months to serve as a counterbalance to the far right.
According to the source, Netanyahu is expected to tell Lapid or Gantz to work with him to restore 'sanity' to the political scene.
The Religious Zionism party is threatening to boycott votes in the Knesset tomorrow in addition to the Cabinet meeting today in protest against the government's dismantling of an outpost erected in memory of Rabbi Chaim Druckman.
Reshet Bet reported that the party has accused Defense Minister Yoav Gallant is preventing the transfer of powers to Religious Zionism party chairman Bezalel Smotrich, including the establishment of the administration that is supposed to nationalize the Civil Administration.
Religious Zionism party officials even issued a threat to Likud members and stated that "if there is no progress in resolving the crisis, we will consider absenting ourselves from the Knesset votes on Monday."
This morning (Sunday) party ministers will be absent from the cabinet meeting in protest of what they called "the violation of the coalition agreement to evacuate the Or Haim outpost on Friday without coordination and contrary to Smotrich's directive to the civil administration."