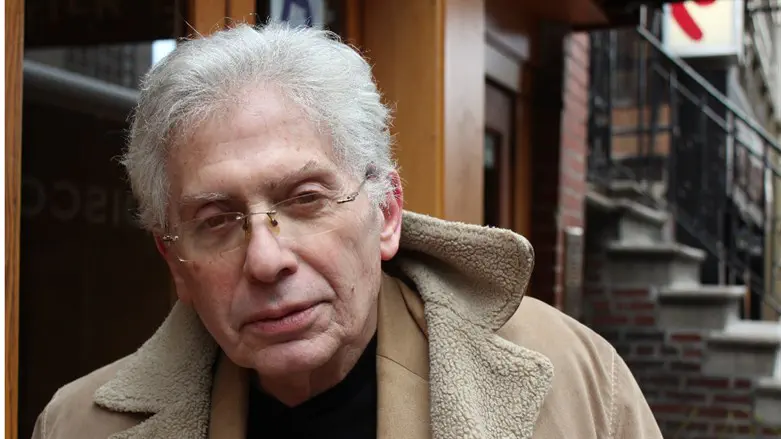 Jack Engelhard
http://www.jackengelhard.com
Oy vey
Marcus, an old friend, and a friend of Israel, was terribly upset. He phoned to say, "Did you read Tom Friedman today?"
"I try not to read him any day."
Friedman, of The New York Times, has written the same column about Israel over and over again, though usually with some new twist.
What is it this time?
Today what's his oy vey complaint? With him, on Israel, it is always oy vey. The sky is falling.
"He says Israel's democracy is doomed."
That one again?
I'd heard that before, about a hundred times. Israel is finished. Kaput. The party's over. It's time to call it a day.
Time to hand Israel over to the Palestinian Arabs, an ancient civilization, since around 1964. Even the Beatles preceded them.
Meantime, an artifact has emerged that dates back to King David, 3,000 years ago. In Israel, when they dig for electric wiring, something like this usually comes up.
From column to column to column, on Israel, Friedman finds nothing but imperfections.
He is the Korach of our times, and so is the rest of his paper, plus even the media in Israel, Hebrew and English…except this one.
His petulance today, says Marcus, is "All because Netanyahu won the election and his right-wing ministers are about to make drastic changes. Read it and find out. Hurry."
Over the past week or so, I'd read dozens of articles on the subject, how Israel is alarmingly on the verge of losing its right to consider itself a democracy for any number of reasons.
The main reason is that Netanyahu and his ministers are working on a plan to simmer down the high court, which has amassed far too much power for itself.
A good number of conservatives, in and out, agree that it's high time the members of the high court act as judges and not as legislators, too often the case.
Writer Barry Shaw explains it wonderfully here.
Meantime, before I had a chance to catch up with Friedman, the phone rang again, and this time it was no friend.
"Told you," he says, "The Israelis have finally done it. This time they're cooked. The whole world has come out against Netanyahu and what he's up to."
Oy vey, oy vey.
The entire world, huh? So what else is new?
In fact, only the Left has gone nuts…not only about this, but about anything Netanyahu does. They resent his election and want him removed, pronto.
Yair Lapid, the man Netanyahu replaced, keeps calling for unrest, and demonstrations, and boycotts, and is proving himself a really sore loser.
In Tel Aviv, leftists have been loudly demonstrating, also to topple the government because, as here in America, if things don't go their way, they turn nasty.
Their way or the highway.
What is it about the Left that they can't take no for an answer, even after the people have spoken?
Same deal with Tom Friedman.
In his column, Friedman calls on Biden to get tough with Netanyahu. No more fooling around, and if Netanyahu keeps it up, namely, the effort to revise the high court, plus even an inkling to annex Judea and Samaria, the so-called 'West Bank', he should realize that the United States will cut off relations with Israel, and will no longer support or be a friend of the Jewish State.
Israel's democracy, says he, is severely at risk. Biden must to act to save Israel…as he is saving America?
That's Friedman today…and that was Friedman yesterday, last week, last month, last year, 10 years ago.
But this time, calling on Biden to intervene, he really means it, as do his fellow Leftists in America, Israel, everywhere.
You can practically hear their Gevalt.
So I asked one of my relatives in Jerusalem how he feels about the situation.
"What situation?" he asked.
"You know…Bibi…the high court…"
"Oh, well, here we call it just another day in Israel."
"So what's all that commotion I hear in the background…a riot no doubt against Bibi and his ministers."
"Not quite. Yossi won his wings for the Air Force. So we're having a party. Our family, as you know, does get loud."
So they do. God bless them.
New York-based bestselling American novelist Jack Engelhard writes regularly for Arutz Sheva.
He wrote the worldwide book-to-movie bestseller "Indecent Proposal," the authoritative newsroom epic, "The Bathsheba Deadline," followed by his coming-of-age classics, "The Girls of Cincinnati," and, the Holocaust-to-Montreal memoir, "Escape from Mount Moriah." For that and his 1960s epic "The Days of the Bitter End," contemporaries have hailed him "The last Hemingway, a writer without peer, and the conscience of us all." Email Jack here.
Jack Engelhard banner
Courtesy