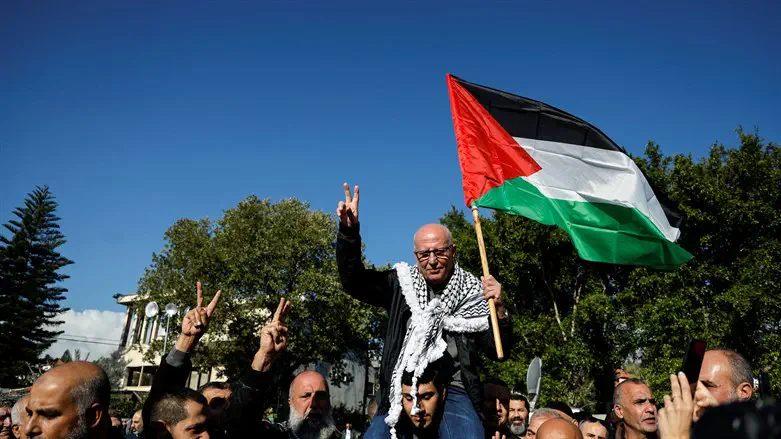 Arabs celebrating the release of Karim Younis, Mahir Younes's cousin
Reuters/Omar Awad
Mahir Younes, one of the terrorists involved in the murder of IDF soldier Avraham Bromberg, was released from prison on Thursday after 40 years behind bars.
In the village of Wadi Ara in northern Israel, his family is prepared to welcome thousands of visitors. Meanwhile, police announced that they would work to prevent mass celebrations at the terrorist's home.
Two weeks ago, Younes' cousin and partner in crime, Karim Younes, was released and welcomed by mass celebrations which are currently under police investigation.
Ahead of his release from the Kitziot prison, the terrorist released a statement saying: "I expect to meet the Palestinian masses. I wait for the moment that I will be free after years behind bars. I am excited to see the young generation full of values, awareness, and knowledge."
Prior to his release, police summoned the terrorist's family and explained that they were not permitted to set up a tent for visitors at their home. The family committed not to hold celebrations and were warned of the repercussions, including for flying the PLO flag.
A large force of police is stationed this morning on the outskirts of the village of Wadi Ara and near the family's home to prevent celebrations from being held.