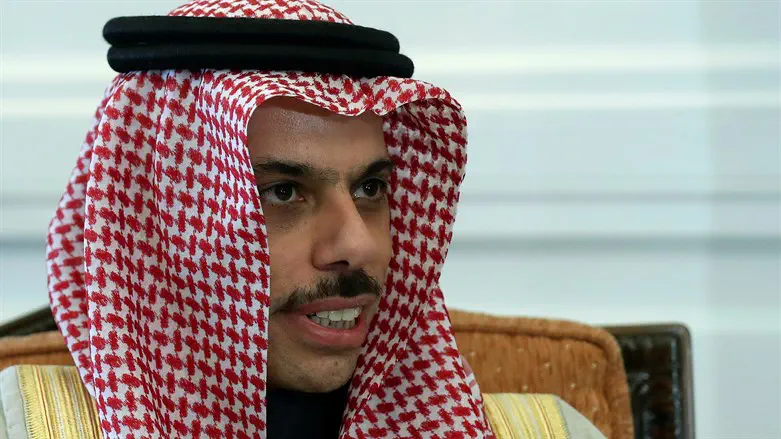 Prince Faisal bin Farhan
Reuters
Saudi Arabia's Foreign Minister, Prince Faisal bin Farhan Al Saud, on Wednesday urged Israel's new government to engage seriously on resolving the conflict with the Palestinian Authority (PA), Reuters reported.
Prince Faisal, speaking at the World Economic Forum in Davos, said Israel's government was sending "some signals that maybe are not conducive to that" but voiced hope it would see that resolving the conflict would be in Israel's interest and that of the wider region.
Israel has been for years rumored to have behind-the-scenes ties with Saudi Arabia, but the Saudis have vehemently denied those rumors.
Saudi Arabia announced in July that the Kingdom's airspace will be opened for all air carriers, including Israeli ones, leading to speculation that it would join the other countries that normalized ties with Israel as part of the Abraham Accords.
Saudi Arabian officials, however, have repeatedly said that a Palestinian state with eastern Jerusalem as its capital is a prerequisite for Saudi Arabia normalizing ties with Israel.
Prime Minister Benjamin Netanyahu has made clear that his goal is to achieve a peace agreement with Saudi Arabia that would "effectively end the Arab-Israeli conflict."