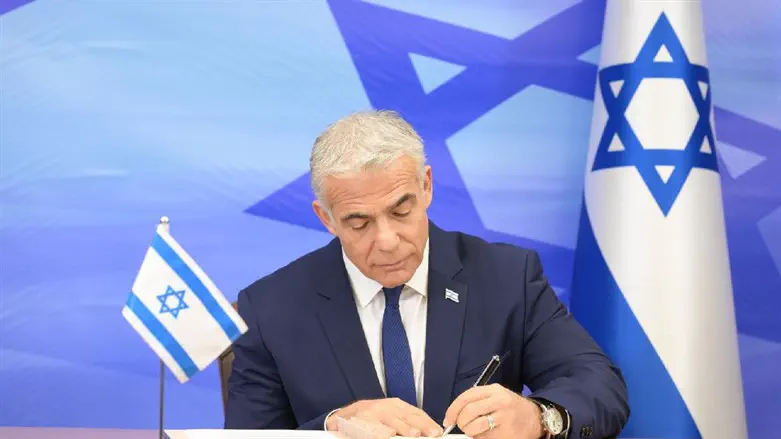 Yair Lapid
Amos Ben-Gershom (GPO)
Leaders of the opposition parties demanded that Shas chairman Aryeh Deri resign and that Prime Minister Netanyahu fire him from the Cabinet following to the Supreme Court's ruling Wednesday afternoon disqualifying Deri from serving as a government minister.
Opposition leader Yair Lapid warned that if Deri continues to serve as a minister, the result would be a constitutional crisis.
"If Aryeh Deri isn't fired, the government will be breaking the law," Lapid said, warning that Israel "will be thrust into an unprecedented constitutional crisis and will no longer be a democracy" if this is not done.
Labor party chairwoman MK Merav Michaeli said: "Clearly, the court's decision is difficult for many citizens. But in a democratic country, the court's decision is respected, right and left. Everyone is equal before the law. Netanyahu and Deri must show responsibility and respect the court's decision. Any other decision is a rebellion of the Israeli government, allowing anyone to break the law and not respect the decision of the courts."
The Movement for Quality Government in Israel, which was one of the petitioners against Deri's appointment as Interior and Health Minister, called on Netanyahu to "respect the ruling and dismiss Deri," adding that "he government is not a rehabilitation facility for criminals."
The organization called the court's ruling "an important step toward maintaining the rule of law, and a victory for the entire Israeli public."