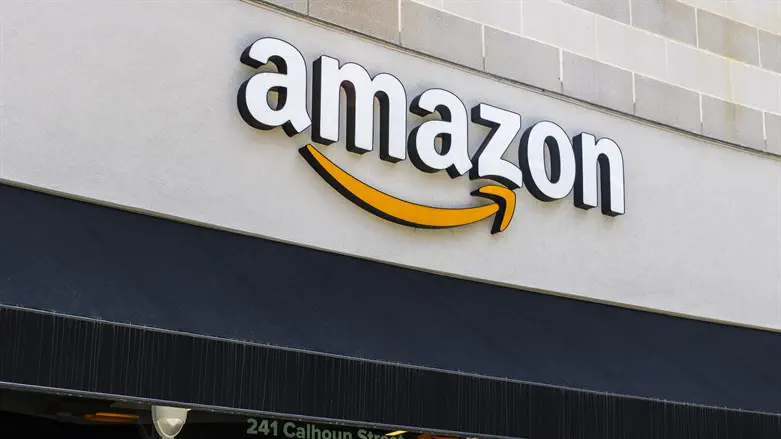 Amazon
iStock
Online retailer Amazon has removed some Nazi, neo-Nazi and white supremacist items for sale on its website after a protest by the Simon Wiesenthal Center (SWC).
According to the SWC, it contacted Amazon demanding that they remove the items as well as immediately "put systems in place that end the monetization of hateful products."
The advocacy organization noted that this was the sixth time in six years that it had protested the availability on Amazon of Nazi propaganda films, Nazi books, and antisemitic literature on Amazon's US, UK, French and German sites.
Last week, after the items surfaced, the SWC blasted Amazon for "allowing the marketing and sale of Nazi and neo-Nazi paraphernalia on their website."
"Amazon needs to immediately remove and update their site to stop recommending all Nazi, neo-Nazi, and white supremacist paraphernalia," SWC Associate Dean and Director of Global Social Action Rabbi Abraham Cooper said.
"Amazon is the nation's go-to-online store for every imaginable product. In an era when 63 percent of all religious-based hate crimes in America target America's Jews—2.4 percent of the US population, at a time when Blacks are again the number one target of race-based hate crimes, Amazon should not be using its business model to market hateful symbols and neo-Nazi paraphernalia."
SWC said that while it was prepared to work with Amazon to identify antiseptic items, it criticized the retail giant for failing to remove similar items in the past after the SWC protested.
"One year ago, we sent a letter to Jeff Bezos following a protest by the SWC. Amazon removed more than 20 Nazi propaganda films that were either on sale in Amazon's online portal or available for streaming on its Amazon Prime video network. The letter we issued last year urged that, 'These films should be viewed – if at all – in a history class where educators can expose the lies of Nazi Germany, its violent racist ideology, and its genocidal hatred of the Jewish people.'"
The SWC noted that it held earlier protests that date back to 2017 (letter to Jeff Bezos) and 2020 (to officials in France, UK, and Germany) over the sale of Nazi items on Amazon's sites in France, Germany and the UK.