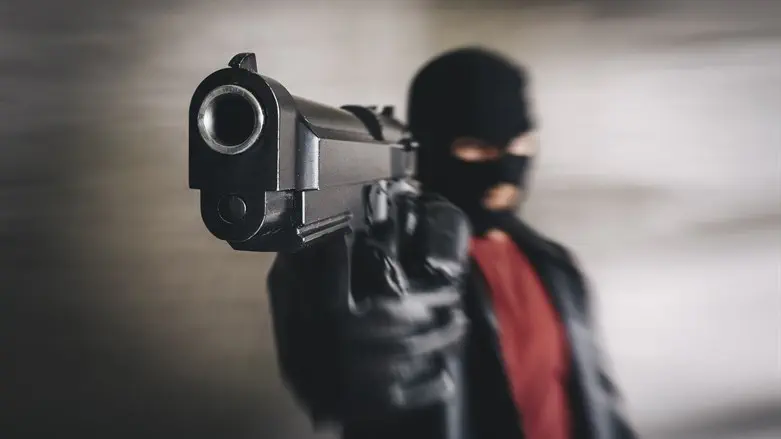 Assassination (stock image)
iStock
The Iranian operatives involved in a foiled terror attack on an Israeli citizen in Georgia in November have been identified.
According to information obtained by Iran International, the five operatives are members of a Quds Force Unit 400 hit squad. Their plan was to kill Itsik Moshe, a well known businessman who is the chair of the Israel Georgia Chamber of Business.
The terrorists identifies and background was given to Iran International by Hacker group Backdoor (3ackd0or), according to the report.
The five agents were listed as Hossein Rohban, Mohammad-Reza Arablou, Mohsen Rafiei Miandashti, Farhad Fashaee and Ali Feizipour.
Moshe is also the chair of Israeli House, which works for supporting diplomacy between Israel and Eastern Europe.
Unit 400 has previously been behind assassination plots of Israeli officials in several countries.
The operation, which also involved Pakistanis affiliated with Al-Qaeda, came to light after Georgian security forces noticed a member of the Pakistani agents acting suspiciously.
Georgia stated that Rohban ordered the assassination to be carried out. He is currently believed to be outside Georgia, with the hacker group claiming to have located him in Orumiyeh, Iran.
According to the report, Rohban takes orders directly from the head of Unit 400, Hamed Abdollahi. Abdollahi is wanted internationally for involvement in an assassination plot against former Saudi ambassador to the US Adel al-Jubeir.
Most of the Unit 400 members are former colleagues of Qassem Soleimani, who was killed in a US air strike in January 2020.