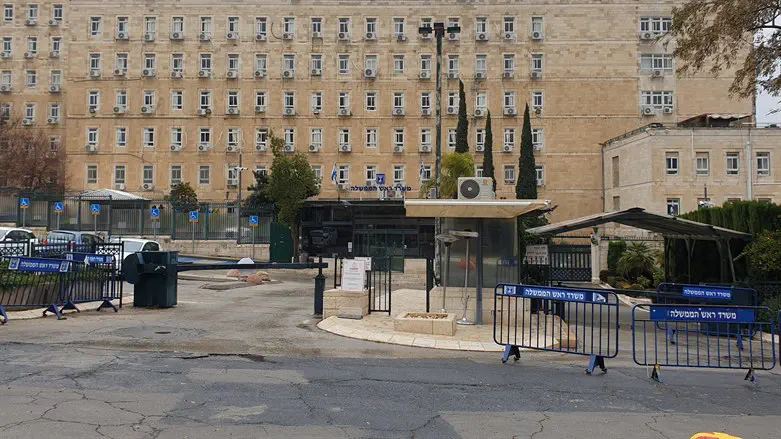 The Prime Minister's Office
Hezki Baruch
Police, firefighters, and paramedics rushed to the Prime Minister's office in Jerusalem Sunday evening after a suspicious, oil-stained envelope was found.
There is a fear of a harmful materials-related incident at the scene. The envelope was sent to a safe place to be safely opened.
"The Prime Minister's Office stated: "During a routine mail check at the Prime Minister's office, a suspicious envelope was received. The office's security personnel is inspecting the matter."