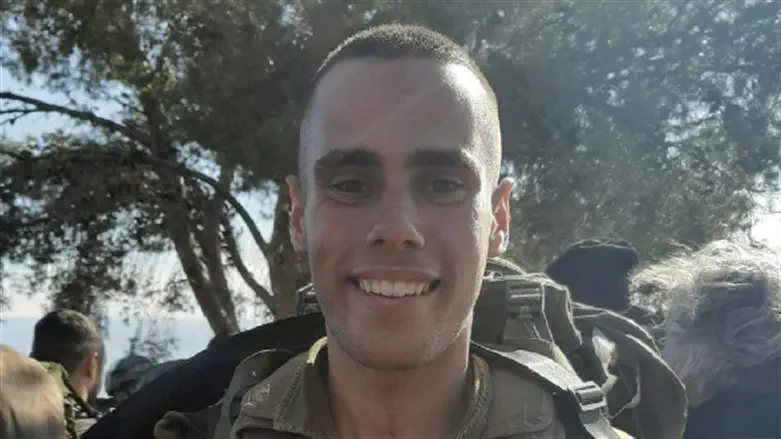 Ido Baruch
IDF Spokesperson
Last week, the Commanding Officer of the Central Command, MG Yehuda Fuchs, presented the findings of the investigation into the death of the late Staff Sergeant Ido Baruch, a Givati Reconnaissance Unit soldier who was killed in a shooting attack in the Ganot interchange adjacent to Shavei Shomron.

On Tuesday, October 11, 2022, soldiers from the Givati Reconnaissance Unit conducted security operations near the Ganot interchange, adjacent to Shavei Shomron, to protect the local residents and civilians passing through the area. During the activity, an assailant opened fire toward the soldiers from a passing vehicle and fled the scene. Staff Sergeant Ido Baruch was hit and killed as a result of the shooting attack.

Immediately after the attack, the medic who was stationed at the post provided Ido Baruch with initial medical treatment until the arrival of a medical team that eventually evacuated him to a hospital in an effort to save his life. Due to the severity of his injuries, Ido Baruch's life could not be saved, and he was pronounced dead at the hospital.

The investigation revealed that the units of the Samaria Brigade and the Givati Reconnaissance Unit in particular had successfully completed their defensive mission, but did so at the heavy price of the death of Staff Sergeant Ido Baruch.

Moreover, the investigation revealed several errors: the soldiers were not positioned behind protection posts in the area of the interchange, and the manner in which they were positioned at the post where the incident had occurred was inadequate. Insights were also drawn in regards to the organization and management of missions in Judea and Samaria.

At the end of the investigation, and in order to prevent similar events from reoccurring in the future, the soldiers were instructed to ensure that the guard posts throughout the sector are always equipped with additional protective equipment and that every soldier has the best possible personal protection.
The Chief of the General Staff, LTG Aviv Kohavi, received the conclusions and insights from the investigation as they were presented, expressed deep sorrow for the death of Staff Sergeant Ido Baruch and ordered that the lessons drawn from the investigation be implemented throughout Judea and Samaria.
The summary of the investigation's findings and outcomes were presented to the family of Staff Sergeant Ido Baruch. The IDF sends its condolences to the Baruch family and continues to support them.