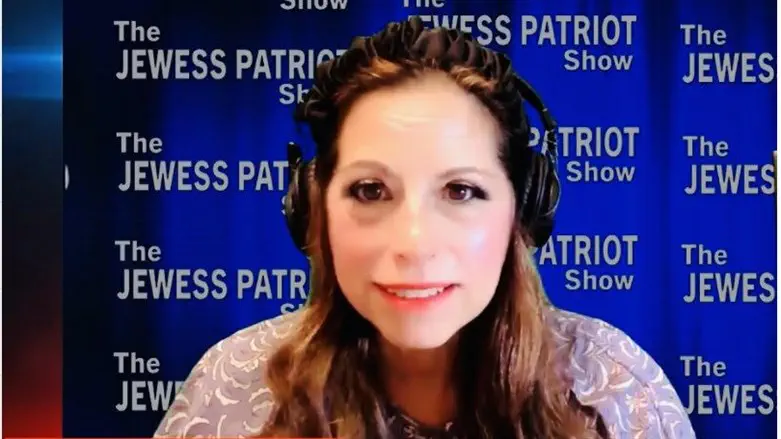 Cindy Grosz
Courtesy
Last week, Rockland County Republican County Chair Lawrence Garvey publicly threw his hat in the ring for the state's Republican Chairman position,which was vacated by Nick Langworthy, after he won a Congressional seat this past November.
Langworthy is expected to resign from the position soon. This will be followed by a meeting where members of the GOP Committee nominate a candidate. Many little known statewide Republican county chairs and committee members have expressed interest in the position.
Lawrence Garvey is one of those candidates hoping to win that title. Garvey was born and raised in Rockland County where he's been GOP Chairman for the past 9 years. He said he's accomplished major success in Rockland which he'd also like to see throughout the state.
His area includes the Jewish religious communities of Monsey, Suffern, New Square and Kaiser.
Rockland County is designated as a Preserve America Community, and nearly a third of the county's area is parkland. The county has the largest Jewish population percentage of any U.S. county, at 31.4%, or 90,000 residents.
The Jewish community has a major and significant presence in business, cultural, political, religious, and communal life. Jews have been living in the area since the 1890s and after the Tappan Zee Bridge was built in the 1950s, Jews from all religious affiliations left the urban boroughs to settle in the community.
Antisemitism in The Rockland County GOP
In August 2019, the Rockland County Republican Committee aired a video which was critical of the influence of a Hasidic community in the Hudson Valley.
The 2-minute video warned of a "takeover" of the county by the Hasidic Jewish community that threatens "our way of life" as more Jewish people move into the area.
The video at one point references the political potency of the Kiryas Joel community, which has been an issue in local elections, amid concerns about zoning and influence in local school districts in the Hudson Valley, largely in Orange County.
After pressure, including public statements from then Governor Andrew Cuomo and the Attorney General Letitia James, Garvey removed the video with an accompanying statement with questionable intent:
STATEMENT FROM ROCKLAND COUNTY REPUBLICAN CHAIRMAN LAWRENCE GARVEY:
Regardless of your thoughts on the video, there are facts that cannot be ignored.
A month later, The New York Postreported that Garvey threatened to rerelease the video to target Aaron Wieder [a Rockland County legislator who is Jewish] and his Ramapo bloc, which he believed were plotting a takeover.
2021 and 2022
According to reports on antisemitism in 2021,Rockland's eight reported incidents marked a 100% increase over 2020.
In August 2022, graffiti was found in Kakiat Park, along the Mahwah River in Ramapo. It seems that Garvey was silent.
The New York State GOP Chair, Nick Langworthy, was silent as well.
Picking A New State Leader
Jews, especially observant ones, played a big part in the fundraising efforts for Lee Zeldin and the new congressional representatives from New York from the Republican Party.
We must make our efforts mean something for the next state leader. 2023 is a year of local elections and county leaders and a state candidate will be calling on us for money and volunteers.
They must prove a longstanding record with the Jewish communities and relationships with Jewish organizations without any previous controversy or personal political gain.
We need a committee to speak up and our Jewish media to educate all New Yorkers.
We no longer want Nazi advisors running Republican clubs, Holocaust deniers being guests at Republican clubs, antisemitism from Republican social media voices or no actions for misrepresentations leading to antisemitic lessons in schools or acts of hate.
Congressman Michael Lawler
Congressmn Lawler is a true friend to his Jewish constituents and built his own relationships with them despite Garvey. He can not be held responsible for Garvey's decisions. Lawler won his race, in a Democratic district, on his own merit and because of the bail reform and safety issues plaguing New York.
I will be updating this race and introducing you to other serious candidates.
Cindy Grosz is The Jewess Patriot, Today's Jewish Activist syndicated through Conservative Television of America, Real Talk Radio and the Black and White Network. The show streams through RokuTV, Amazon FireTV, iHeart, Spotify and Deezer and out of Israel through Jewish Podcasts. She ran for congress in 2020. She is the chair of Jewish Vote GOP and a Jewish advisor for many 2022 candidates. Her lawsuit against the NYCDOE exposes scandals and corruption within public schools. She can be reached through [email protected]
Listen to her latest show here:https://lnkd.in/en56vdZF