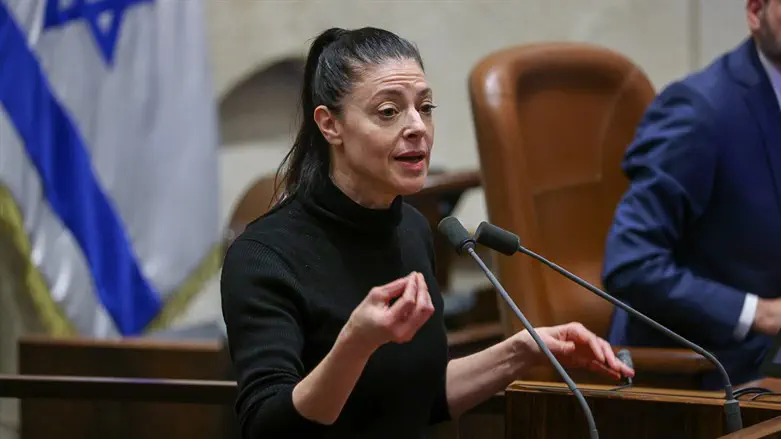 Merav Michaeli
Noam Moskowitz/Knesset
Leader of the Labor Party former minister MK Merav Michaeli defined tonight's demonstration in Tel aviv as a "a struggle of truth and of values."
"Tonight we are going out to fight for our democracy." Michaeli said, "It is a struggle of truth and of values. A fight for rights and for freedom."
"I will be there together with MKs and members of the Labor Party to ensure that your rights as demonstrators are protected." she added. "We cannot run this protest by remote control. I will be there, and will do everything so that our freedom to protest against this evil government is protected at all costs."
"I also call on the police to act responsibly and professionally" Michaeli concluded, "You are not tools in anyone's game. Even if the Minister of National Security tries very hard to police you, you are the police. You are the public's gatekeepers and your responsibility is to protect the public, not to act against it."