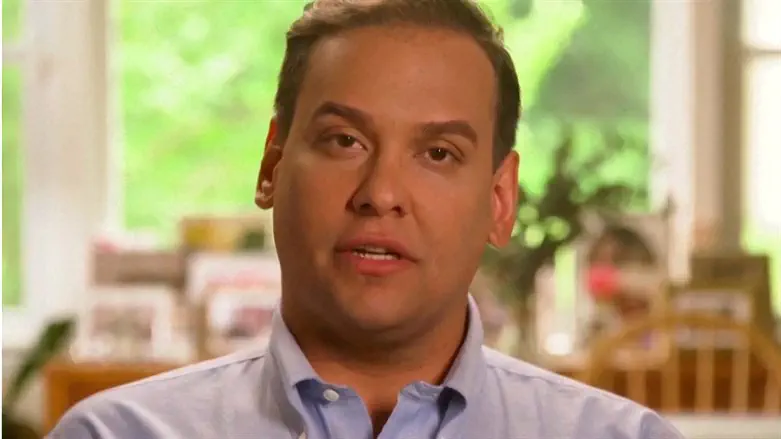 George Santos
Reuters
The Jewish Community Relations Council of New York (JCRC) has rescinded its invitation to Rep. George Santos (R-NY) to appear at their annual Congressional Breakfast on February 5.
A spokesperson for the JCRC told The Forward that the embattled Santos was originally invited to the event after he was elected but before the New York Times broke the story on December 12 of his false claims relating to his work history, background and personal life, including lying about having Jewish ancestry.
"In light of recent discoveries about Rep. George Santos' falsified background and the harmful, offensive lies he perpetuated throughout his campaign, JCRC-NY and JCRC-LI will not be working with him for the duration of his stay in Congress," JCRC said in a statement.
"Our mission is to build relationships that advance the values, interests, and security of the Jewish community and create a more interconnected New York for all, and we take that commitment seriously. A key component of any constructive relationship is trust, which is not a quality we identify with Rep. Santos. For that reason, Rep. Santos is no longer welcome at our upcoming annual Congressional Breakfast."
Republican Party officials in Santos' Long Island district this week called on the serial fabricator to quit, citing among other lies his claims to Jewish and Holocaust heritage.
The call Wednesday by officials of the Nassau County Republican party was significant because the Republican majority in the U.S. House of representatives is precarious — just five members — and the Republican Santos' 3rd District could easily swing back to Democrats in a special election.
"Today, on behalf of the Nassau County Republican Committee, I'm calling for his immediate resignation," Joseph Cairo, the county party chairman said at the press conference's opening.
The Times expose earlier this month showed that Santos lied about his education, his career and his charitable work. Subsequent reporting by Jewish media showed that Santos also lied about being of Jewish descent and having grandparents who survived the Holocaust.