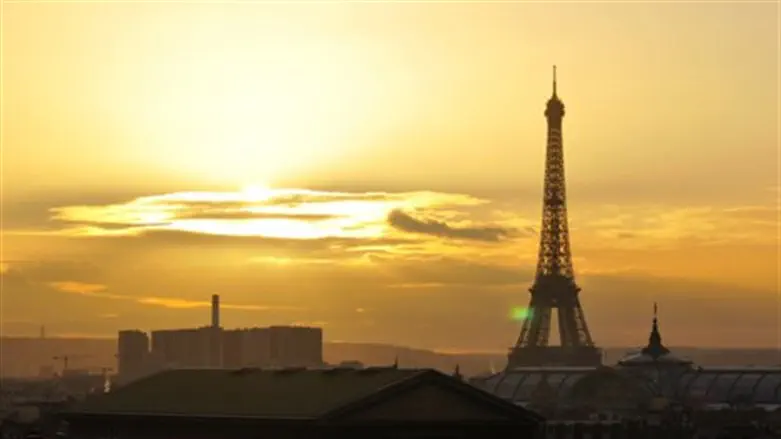 Paris
Flash 90
Eight years after the terrorist attack on the Hyper Cacher kosher supermarket in Paris, the main body of the French Jewish community organized a ceremony to remember the victims.
The CRIF event paid tribute to the victims and also the all victims of terrorism in France and globally.
As with previous years, the families and friends of the victims attended the ceremony during which 11 candles were lit in honor of the four victims of the attack Yoav Hattab, Yohan Cohen, Philippe Braham and François-Michel Saada, along with the victims of the attack on Charlie Hebdo, the police officers killed in the line of duty, the victims of antisemitism internationally, Sarah Halimi, Mireille Knoll and all the victims of terrorism in France and in the world, the CRIF said.
The candle lighting was followed by a recitation of the Kaddish and a reading of the prayer for the French Republic. The attendees then stood facing the memorial for a minute of silence.
"Eight years after the Hyper Cacher terrorist attack, CRIF organized a moving commemoration to honour the lives lost as well as all victims of Islamist terrorism in France and around the world," the European Jewish Congress said. "The ceremony sent a strong message: bigotry and violent extremism will not be tolerated."
The event was attended by public and political figures such as Yaël Braun-Pivet, President of the French National Assembly, Roger Karoutchi, First Vice President of the Senate, Gérald Darmanin, Minister of the Interior, and Éric Dupond-Moretti, Minister of Justice and Keeper of the Seals. Also in attendance was the Mayor of Paris Anne Hidalgo accompanied by the mayors of the arrondissements and deputies.
President François Hollande, who was the president of France when the attack took place, was also at the event.