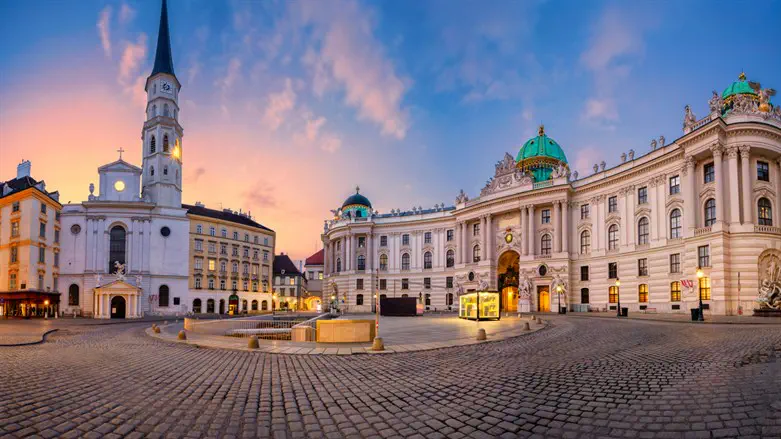 Vienna, Austria
ISTOCK
Well known Austrian Jewish journalist Karl Pfeifer has died at the age of 94, according to the Jewish Chronicle.
Pfeifer fled WWII-era Hungary and fought in Israel's War of Independence before returning to Austria, the country of his birth, where he was active in the fight against antisemitism and fascism.
Described by the president of the Austrian parliament Wolfgang Sobotka as a "tenacious fighter for democracy and against anti-Jewish hatred," Pfeifer fled Austria to Hungary at 10 years old with his parents after it was annexed by the Nazis.
In January 1943, he was one of 50 children smuggled out of Hungary to a kibbutz in pre-state Israel. Joining the Palmach in 1946, he was wounded while fighting in 1948.
In 1951, he returned to Austria, where he worked as a journalist, including as the editor of the Viennese Jewish community's magazine Gemeinde.
During his later years, Pfeifer became an advocate for the preservation of Holocaust memories. He wrote a memoir, was part of a movie about his life, and spoke to children about his experience in the Holocaust.
In 2022, Pfeifer was one of four survivors who were awarded the first Simon Wiesenthal Prize for their civic engagement to combat antisemitism and for their work on Holocaust education.
Pfeifer, Lily Ebert, Zwi Nigal and Liliana Segre were the first to be given the new honor, created by the Austrian parliament for sharing their testimonies with the public as Holocaust survivors and for dedicating their lives to Holocaust education and fighting antisemitism.