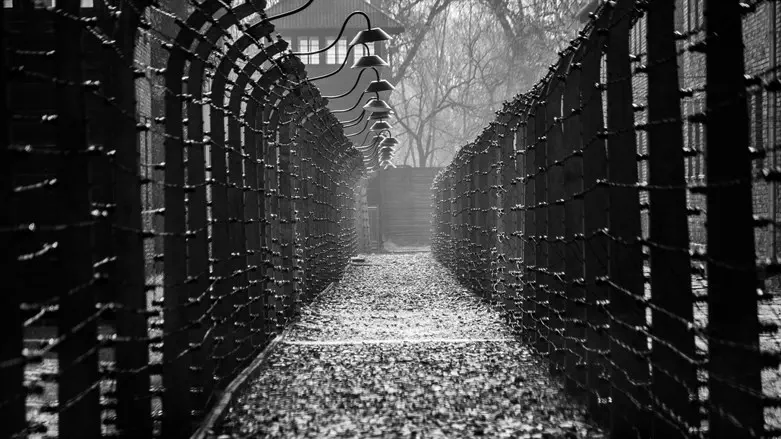 Holocaust. Auschwitz concentration camp
iStock
A leading Australian Jewish organization in urging the winners of an auction of Nazi memorabilia to donate the items to the Sydney Jewish Museum.
The New South Wales Jewish Board of Deputies noted that the Queensland auction included an album of 500 photos from concentration camps that sold for $25,000.
Other objects in the 143-item online sale from Danielle Elizabeth Auctions included a photo of Hitler, a Nazi SS officer's hat, buttons, rings, stamps, books and SS paraphernalia, according to The Guardian.
A book with rare photos of Adolf Hitler that was allegedly signed by the Nazi leader, Hermann Göring and German field marshal Wilhelm Keitel sold for $6,600.
NSW Jewish Board of Deputies CEO Darren Bark told the news outlet that profiting from the sale of hundreds of Holocaust-related items was immoral.
"These disturbing photos and symbols are a chilling reminder of a horrific period in history and belong in museums to remember the horrors of the Holocaust, not flogged off to the highest bidder at auction," Bark said.
"We urge those who bought these despicable items to donate them to the Sydney Jewish Museum so it can continue to educate the community and the next generation about the horrors of mankind."
The album of concentration camp photos was described by the auction house as "very disturbing."
"I have only included a couple of the tame photos to give you an idea." the item description said. "When you flip these folders, they are filled with Jews hanging in the street, in the concentration camps dying, piles of bones etc. It is horrific!"
The auction's large number of items sold for a total of $116,820.
The auction house posted a notice on the main page of the auction stating that profits from the sale would be donated to a non-profit. But the statement did not mention if that included all fees they collected.