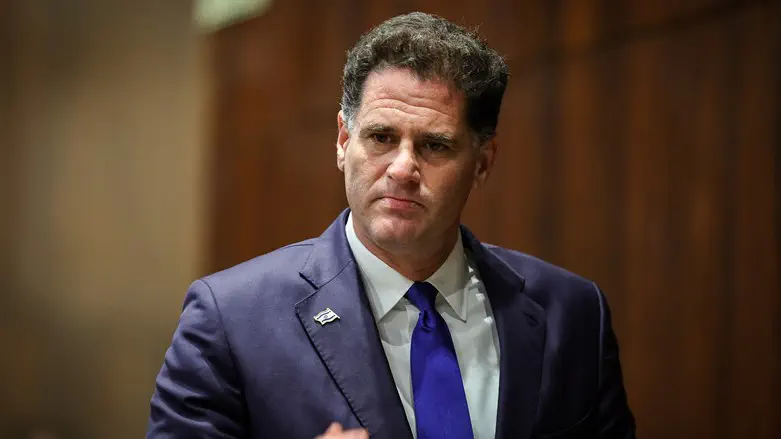 Ron Dermer
Yonatan Sindel/FLASH90
US National Security Advisor Jake Sullivan announced today (Monday) at a press conference that he will arrive in Israel, most likely on January 19, in order to discuss security issues with Prime Minister Netanyahu and the leaders of the new government in Israel.
The Iranian nuclear issue and the possible agreement between the US and Iran that is still on the agenda, as well as the tensions with the Palestinian Authority and the attempts to renew the negotiations between the parties are expected to be raised during the discussions.
During the visit to Israel, Sullivan is supposed to meet with the Strategic Affairs Minister Ron Dermer, and the new National Security Adviser in Israel, Tzachi Hanegbi. After Sullivan's visit, Secretary of State Anthony Blinken is scheduled to arrive in Israel, who will also meet with Prime Minister Netanyahu and senior Israeli government officials.
The two are also supposed to discuss the war in Ukraine, the Palestinian Authority's move to drag Israel to the International Court of Justice in The Hague and more.
Strategic Affairs Minister Ron Dermer met this week with officials at the White House and the State Department. Dermer will be the guest of honor tomorrow (Tuesday) at the gala event of the International March of the Living organization, which will mark the 35th anniversary of its establishment. On his way to Miami, where the event is taking place, he stopped in Washington.
The State Department issued a statement in which an implicit criticism was made of Justice Minister Yariv Levin's plan to reform the Israeli judicial system, a topic that should also come up in the talks between Sullivan and Linken and Netanyahu. "As a general matter, Israel's independent institutions are crucial to upholding the country's thriving democracy, and our shared democratic values are at the heart of our bilateral relationship," the US State Department said in a statement.