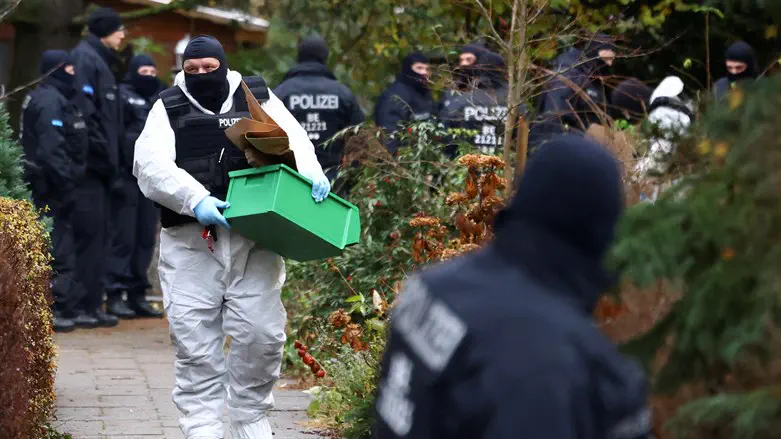 Raids in Germany
REUTERS
German police have taken into custody a 32-year-old Iranian citizen suspected of having procured deadly poisons cyanide and ricin to commit an "Islamist-motivated" attack, authorities in western Germany said on Sunday, according to Reuters.
The residence of the suspect in the city of Castrop-Rauxel was searched as part of the investigation, said a joint press release from the Duesseldorf public prosecutor's office and police in the cities of Recklinghausen and Muenster.
Police said the Iranian was suspected of having planned a "serious act of violence endangering the state" by allegedly procuring cyanide and ricin to commit an Islamist-motivated attack.
This offense carries a prison sentence of between 6 months to 10 years.
"Germany continues to be a direct target of Islamist terrorist organizations. Islamist-motivated lone perpetrators are another considerable danger," German Interior Minister Nancy Faeser said following news of the investigation.
"Our security authorities therefore expect preparations for an attack at any time," she added.
Police seized electronic storage devices but found neither cyanide nor ricin during the search in Castrop-Rauxel, Holger Heming of the Duesseldorf public prosecutor's office told Reuters TV.
Police said a second individual was detained as part of the searches, adding a decision on whether to issue an official arrest warrant would be made at a later date as the investigation is continuing.
Heming confirmed the person to be the suspect's brother.
Ricin is a highly toxic compound extracted from castor beans that has been used in terror plots. It can be used in powder, pellet, mist or acid form. If ingested, it causes nausea, vomiting and internal bleeding of the stomach and intestines, followed by failure of the liver, spleen and kidneys, and death by collapse of the circulatory system.
Germany has been hit by several terrorist attacks in recent years.
The worst such attack took place in December of 2016, when Tunisian terrorist Anis Amri killed 12 people and injured dozens more when he drove a truck into a Christmas market in Berlin.
In an attack in 2021, a knife-wielding attacker killed one tourist and seriously injured another in the city of Dresden.
Germany in 2020 outlawed Hezbollah. A year later, Germany's Bundestag outlawed symbols of groups designated as terrorist organizations by the EU, including Hamas.