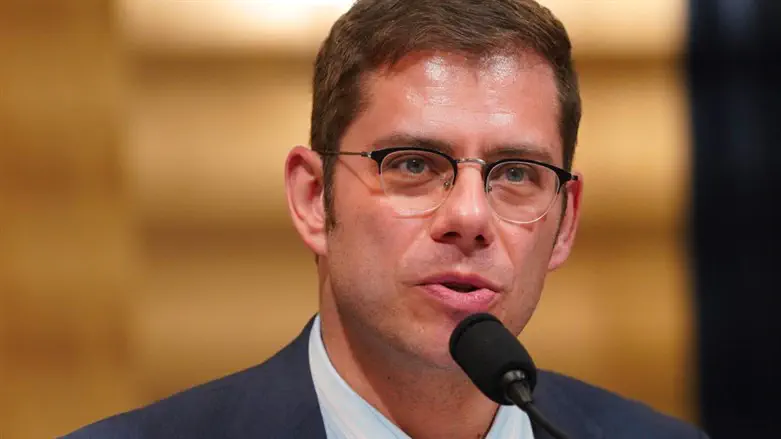 Professor Eugene Kontorovich
Kohelet Policy Forum
International Law expert and director of International Law at the Jerusalem-based Kohelet Policy Forum, Professor Eugene Kontorovich, dismissed the claims by American legal expert Alan Dershowitz that the reforms to Israel's judicial system announced by Justice Minister Yariv Levin would make Israel more vulnerable to investigations by the International Criminal Court.
"Professor Dershowitz is wrong about the impact of Israel's proposed judicial reforms on international investigations. Israel's assertive judiciary did not stop the ICJ from condemning it in a 2004 decision. The supposed international respect for the Supreme Court has done nothing to stop ICC from illegally and absurdly recognizing a "State of Palestine" in all of the West Bank, including in Jerusalem," Said Professor Eugene Kontorovich.
He added: "Nothing short of unilateral, complete Israeli withdraw from all these territories would ward off further hostile action from these hostile, politicized bodies. It is sad that Dershowitz is choosing to weaponize these biased bodies to promote one side in a domestic Israeli legally argument."
Dershowitz told Galei Tzahal's Morning News Show with Efi Triger that the government's planned reforms to Israel judicial system will open the Jewish State to greater international criticism and make it more difficult for supporters like him to defend Israel.
"Israel's democracy is not in danger," Dershowitz stated at the outset. "The reforms are designed to improve democracy."
"What's in danger are civil liberties, minority rights," he explained, adding that if he was in Israel he would join the protests against the judicial reforms.
"I think it will weaken Israel's legal Iron Dome," Dershowitz said. "I think the Supreme Court of Israel has been a very important factor in why the International Criminal Court doesn't have jurisdiction over Israel, because of what's known as complementarity. I do think it will make it much more difficult for people like me, who try to defend Israel in the international court of public opinion, to defend them effectively."
"One of the major weapons we have had has been the Supreme Court: even when the Knesset or the prime minister or the military sometimes oversteps their bounds, it's the Supreme Court that has most often imposed civil liberties and basic human rights. And so, it would be a tragedy to see the Supreme Court weakened," he said.