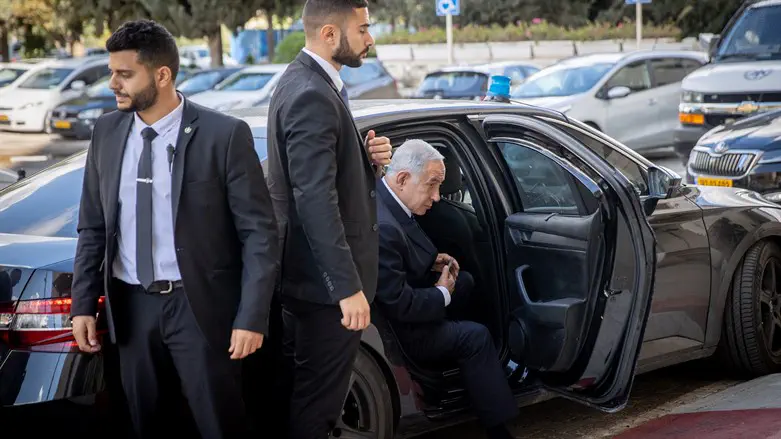 Benjamin Netanyahu
Yonatan Sindel/Flash90
Three drivers from the Prime Minister's motorcade, with nearly 30 years of experience on the job, were fired recently from their positions at the Prime Minister's Office, according to a report by Ulpan Shishi.
According to the report, the unusual step was taken during administrative work by Netanyahu's office to ensure the worker's loyalty. The termination process was done without a hearing, and the workers did not receive an option to continue in their position.
The drivers have worked for the Prime Minister's Office for nearly three decades and have worked with several prime ministers, including Yitzhak Shamir, Shimon Peres, Yitzhak Rabin, Ehud Barak, Ariel Sharon, and Netanyahu during his previous terms. The drivers said they were called into the human resources office last Tuesday, and it notified them that they would not continue in their posts from this moment.
The three drivers who were let off are petitioning through attorney Sigal Pail, who put out a rushed letter that made its way to the media. "How is it that after tens of years of work in this post, with nine different prime ministers, including Prime Minister Netanyahu, after praises and compliments from everyone we drove or took part in their motorcade, including Prime Minister Netanyahu, we lost our clearance in one fell swoop," the drivers wrote.
The drivers continued: "This while denying our rights as workers and human beings, without any right to make a claim, without any reason, not even for show, and with no due process as if we were an inanimate object with no rights."