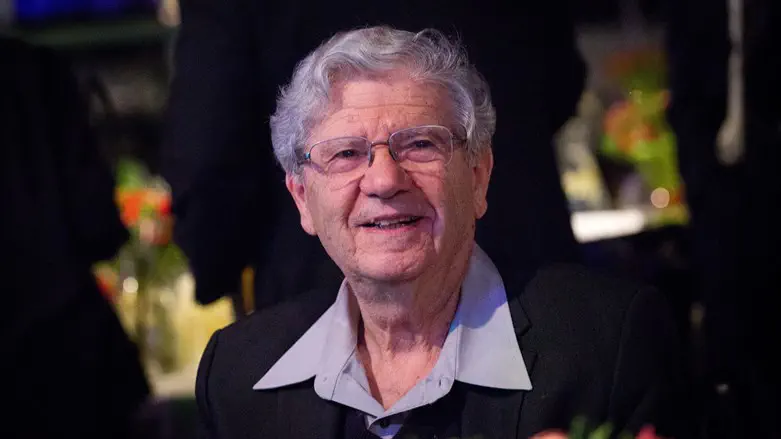 Aharon Barak
Miriam Alster/Flash 90
Former Supreme Court President, retired judge Aharon Barak, blasted the judicial reforms announced by Justice Minister Yariv Levin earlier this week.
Barak's comments came in an interview with Kan 11 News, which will air in full on Saturday night and of which an excerpt was published on Friday.
"Minister Levin collected all the bad proposals that were made over the years and connected them together into some kind of chain that is suffocating Israeli democracy," said Barak.
He added that "there is no greater evil than this as a constitutional revolution, the most parallel thing to this is a revolution of tanks."
Barak, who served as Supreme Court President between 1995 and 2006, first coined the term "Constitutional Revolution".
Barak's approach, which was adopted by the Supreme Court and widely criticized over the years, says that the Constitutional Revolution brought values such as the Right to Equality, Freedom of Employment and Freedom of Speech to a position of normative supremacy, and thereby granted the courts (not just the Supreme Court) the ability to strike down legislation which is inconsistent with the rights embodied in the Basic Laws.
Consequently, Barak held that the State of Israel has been transformed from a parliamentary democracy to a constitutional parliamentary democracy, in that its Basic Laws were to be interpreted as its constitution.
(Israel National News' North American desk is keeping you updated until the start of Shabbat in New York. The time posted automatically on all Israel National News articles, however, is Israeli time.)