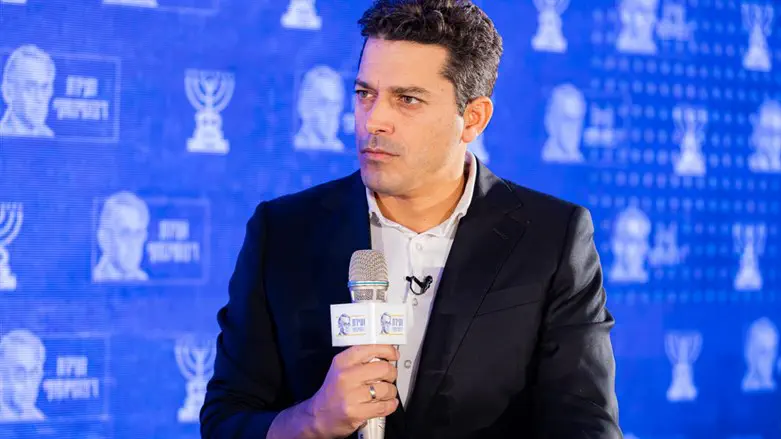 Amichai Chikli
Haim Tuitto
Diaspora and Social Equality Minister Amichai Chikli strongly attacked opposition leader MK Yair Lapid this evening (Wednesday) at the Betar conference being held in Jerusalem.
"What Lapid is doing now as outgoing prime minister is a disturbing case of irresponsibility. He does not understand that when he tells the whole world that this is a 'dark' government, the world does not distinguish between the government and the state," Chikli said.
"The spearhead of the BDS movement is actually Mr. Yair Lapid," Chikli accused.
The minister also praised the planned legal reforms of Justice Minister Yariv Levin. "We became accustomed to insanity. The new government will restore geunuine governance.
"There are all kinds of letters going out now," he said, "but they forgot the letter which was sent by over a million citizens at the ballot box."