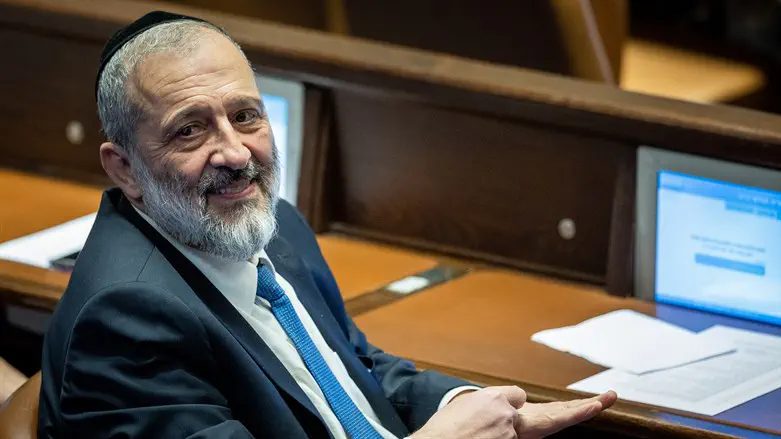 Aryeh Deri
Yonatan Sindel/Flash90
Attorney General Gali Baharav-Miara submitted her position to the Supreme Court regarding the petitions against the appointment of Shas chairman Aryeh Deri as a minister in the government given his conviction for tax offenses.
Baharav-Miara stated in her letter that the petitions deal with significant and weighty issues, the authority of the Israeli Knesset to enact and amend Basic Laws and the standards and considerations relevant to the appointment of ministers in the Israeli government.
She stated that Deri's appointment as Interior Minister and Health Minister constitutes a "radical departure from the reasonable" given that this was not his first conviction for crimes committed as Interior Minister.
Deri was convicted in 1999 of bribery and 2003 of breach of trust, making his 2022 conviction the third of his political career.
Baharav-Miara wrote that this displays "a pattern of criminal activity, most of it while serving in public office… which is instructive regarding how he relates to the rule of law."
She further noted that the court found that Deri was "on the borderline" of being unfit to be a minister in 2016, more than a decade after his previous conviction. Therefore, his latest conviction should render him unfit, she maintained.'
The attorney general said that the government "did not give sufficient weight to the seriousness of an MK's repeated violations which carry moral turpitude, and did not show serious weight being given to matters of ethics and the rule of law by those steering the regime."