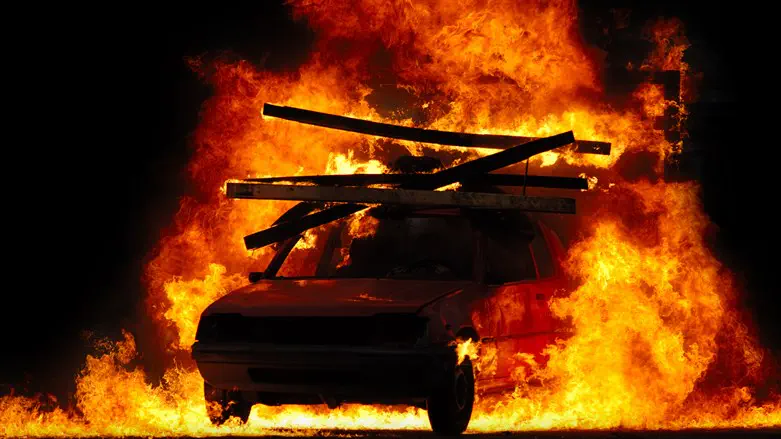 Car bombing (illustration)
iStock
Witnesses reported at least nine casualties along with a number of wounded as two vehicles exploded simultaneously in central Somalia Wednesday.

"The terrorists attacked Mahas town this morning using vehicles loaded with explosives. They have targeted a civilian area and we have confirmed that nine people, all of them civilians, died in the two explosions," a local security official told the AFP news agency.
On August 19 of the previous year, the Al-Shahab terrorist group took responsibility for the killing of 29 people after storming the Hayat Hotel in Mogadishu and holding hostages in a 30-hour siege.
The gun and bomb attack by the Al-Qaeda-linked group caused parts of building to collapse, with multiple civilians trapped inside.
Police commissioner Abdi Hassan Mohamed Hijar told reporters that "106 people including children and women" had been rescued during the siege, which ended around midnight the following day.
Al-Shabaab jihadists were driven out of Mogadishu in 2011, but still control swathes of countryside and retain the ability to launch deadly strikes, often targeting hotels and restaurants.
The deadliest attack occurred in October 2017 when a truck packed with explosives blew up in Mogadishu, killing 512 people.
The leader of Al-Shabaab, Ahmed Godane, was killed in a US air strike in 2014.
Since taking charge of Al-Shabaab in 2008, Godane had restyled the group as a global player in the Al-Qaeda network, carrying out bombings and suicide attacks in Somalia and elsewhere in the region, including the September 21, 2013, attack on the Westgate shopping mall in Nairobi, Kenya, that killed 67 people.