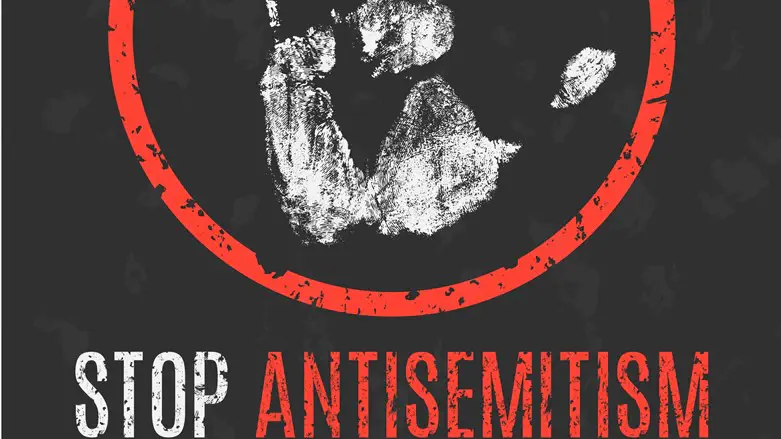 Antisemitism
iStock
A Jewish man and his infant son were viciously attacked in the Stamford Hill section of London while taking a walk, according to Stamford Hill Shomrim.
The community safety organization said that the man was walking with his wife and one-year-old son when they were attacked by an assailant who threatened to stab them.
"A racist male unhappy with the child's speed pushed the 1-yr-old shouting 'Move F** Jew, I will stab & kill you' before cutting the victim on his face/hand," Stamford Hill Shomrim said on Twitter.
The incident is the latest in a series of antisemitic attacks on Jewish Londoners that have continued into the new year, which Stamford Hill Somrim referred to in November as a "racism pandemic."
The comment was made in reference to a "prolific racist male [who] assaulted Jewish victim shouting 'You Jews, you think you own the world.'"
"Locals (St Andrews Mews #N16) are terrified of this violent male," they added.
In August, three serious antisemitic incidents occurred in one day in London.
According to police, a woman was hit over the head with a wooden stick by another woman near Seven Sisters subway station in Tottenham, with the assailant allegedly shouting, "I am doing it because you are a Jew."
A second incident occurred half a mile away when a 29-year old woman was sprayed with an unidentified liquid and threatened by a female attacker.
That same day, a visibly Jewish 13-year old boy was attacked by three teenagers who took his hat and yelled "f***ing Jew" at him.
The Community Security Trust, the organization tasked with security resources for Britain's Jewish community, reported in February that antisemitic incidents in the UK have reached record levels.
In response, a new center for studying contemporary antisemitism opened in London in September. The London Centre for the Study of Contemporary Antisemitism described its mission as "challeng[ing] the intellectual underpinnings of antisemitism in public life and to confront the hostile environment for Jews in universities."
The organizers of the institute described its creation as a response to antisemitism "leaking into academic thought and liberal cultural life."
The center will serve to "define, debate, deconstruct and defeat this hostile environment."
Its mandate is to become "the international hub for the work, rather than merely a provincial endeavour," according to the report.