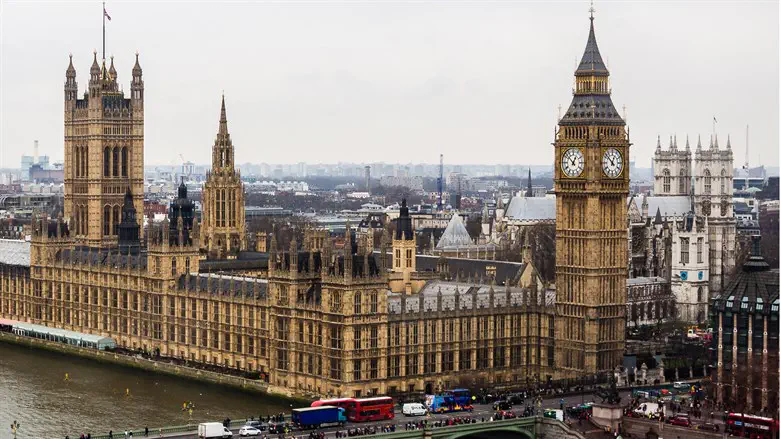 British parliament
iStock
Britain is set to officially declare Iran's Revolutionary Guard a terrorist group after 10 plots to kidnap or murder people in the UK last year, The Telegraph reported on Monday.
Tom Tugendhat, the British security minister, and Suella Braverman, the Home Secretary, both support the move, which is expected to be announced within weeks, the report said.
Officials have been building the case against the Islamic Revolutionary Guard Corps (IRGC), with the security services understood to have shared intelligence.
Proscribing the group means it would become a criminal offense to belong to the IRGC, attend its meetings, carry its logo in public or encourage support of its activities.
It would put the body on a similar legal footing as Al-Qaeda and the Islamic State (ISIS), noted The Telegraph.
Similar steps have been taken by the US and Canada, two of the UK's partners in the Five Eyes intelligence-sharing alliance, which also includes Australia and New Zealand.
Former US President Donald Trump designated the IRGC a terrorist organization in April 2019.
Last October, Canada banned IRGC senior leadership from entering the country, which impacted more than 10,000 officers and senior members, and promised more sanctions.
The report noted that last month, Tugendhat, seen as a key driver of the designation change, said that Iran had continued plotting against British targets.
The Telegraph noted that, in recent years, shows of support for the IRGC, which would likely become illegal if the group is proscribed, have been seen on the streets of Britain.
The IRGC flag, with its distinctive automatic-gun insignia, was unfurled during an anti-Israel demonstration in Trafalgar Square on May 22, 2021, the report said. One of the main Iranian news agencies reportedly played footage showing the flag.
The scenes prompted calls for prescription, including from Tugendhat, who at the time was on the backbenches and chairman of the Commons foreign affairs committee.
In December, several countries in the European Union demanded that the EU designate the IRGC as a terrorist organization. Among the countries leading the demand were Germany and the Netherlands, with Germany accused the IRGC of being behind multiple attempted terrorist attacks against synagogues.
The European Union had previously decided on sanctions against the Revolutionary Guards, and Western diplomats said subsequently that "there is a certain readiness to consider the possibility that the Revolutionary Guards will be designated a terrorist organization."
A Government spokesman said in response to The Telegraph report, "While the Government keeps the list of proscribed organizations under review, we do not comment on whether a specific organization is or is not being considered for proscription."