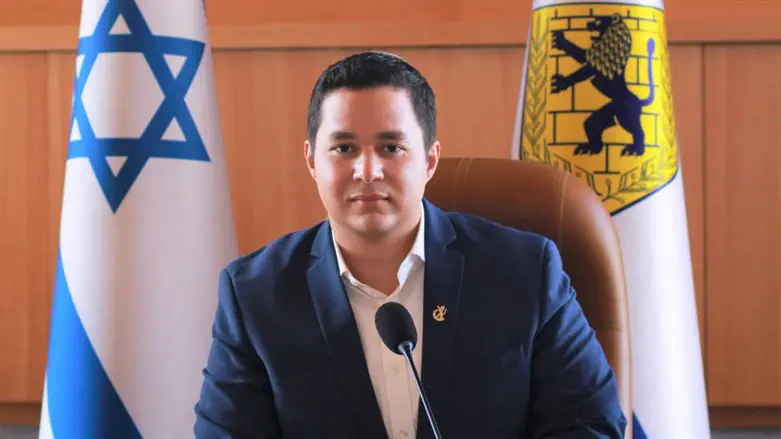 Likud Mk Dan Illouz
Sharon Hasson
Following the swearing in of the new government and the application of the Norwegian law, Dan Illouz has been appointed as a member of the 25th Knesset of the State of Israel.
Illouz, 36, was born in Canada and immigrated to Israel in 2009. Upon his arrival in Israel, he joined the Likud movement. A certified lawyer who graduated from McGill Law School, Illouz previously served as a member of the Jerusalem city council and currently manages the activities of the Zionist Organization of America in Israel as well as being a community manager at the Kohelet Forum.
In the preliminary elections for the 25th Knesset elections, he was chosen as a representative of the Likud party at the 33rd spot on the list reserved for a new immigrants.
Illouz believes in a free market economy, transparency, reducing bureaucracy and supports the decentralization of state powers, supports the application of Israeli sovereignty in the territories of Judea and Samaria and the Jewish communities in these territories, with an emphasis on reducing construction barriers and improving infrastructure while increasing action against nationalistic-based crime.
Illouz announced he plans to use his international savvy, his trilingual abilities and his connections throughout the world to lead a diplomatic effort in foreign parliaments to build an international front that will protect Israel's presence in Judea and Samaria and enable the application of sovereignty to the region.
"I am excited to continue working for the people of Israel in Israel and abroad as a member of the Knesset, out of a strong desire to improve the lives of the citizens of the country on the security and economic level," Illouz said.
"I intend to act adamantly in order lower the cost of living, to protect the State of Israel while strengthening the bond between Israel and the Diaspora. I would like to take this opportunity to thank all the voters for their trust and support, and I truly believe that together we will bring on new abilities that will strengthen the great State of Israel."