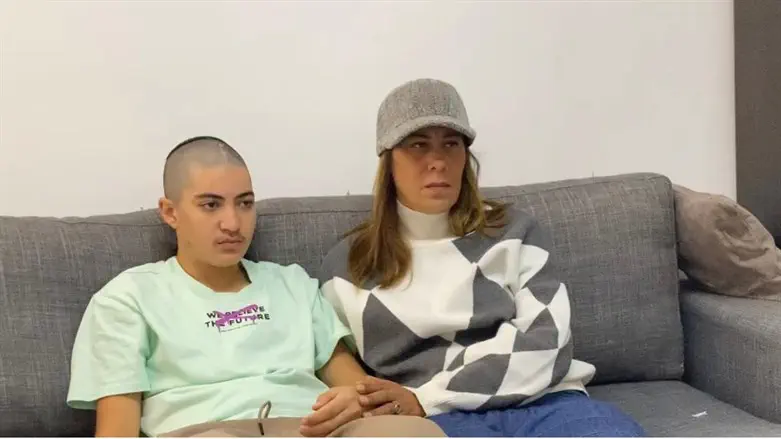 Or Paniri and his moher
צילום: באדיבות המשפחה
Nothing prepared Or and his family for the shock of their lives when on that fateful morning, Or suddenly fainted. After a round of tests at the hospital and complaints of severe headaches, Or's parents found out the devastating news: Or has cancer.
The following year was full of nightmares – between hospitals visits, painful treatments, fainting spells and severe headaches that would not go away.
A particularly difficult moment was during a complex brain surgery, lasting 14 hours, during which Or had to remain partially awake in order to test his reaction. Thankfully, it ended with a temporary success.
Donate here to save Or's life >>>
After several months of silence, the cancer returned. Only this time, more aggressively than before. The hospitals in Israel had disappointing news: we do not have a suitable treatment for such an aggressive stage of the cancer.
Or's parents were in complete despair, until it was suddenly discovered that in Vienna, Austria, there is hope: the radiation center in Vienna has successfully treated cancer, even at this aggressive stage.
But after a whole year of expensive treatments in which Or's parents hardly had time to work, they're unable to finance the treatment in Vienna, without our help.
If we don't act now to help 15-year-old Or get the treatment as soon as possible, the disease could take over his body.
We must not give up on Or – he is fighting so hard and needs our help in order to win.