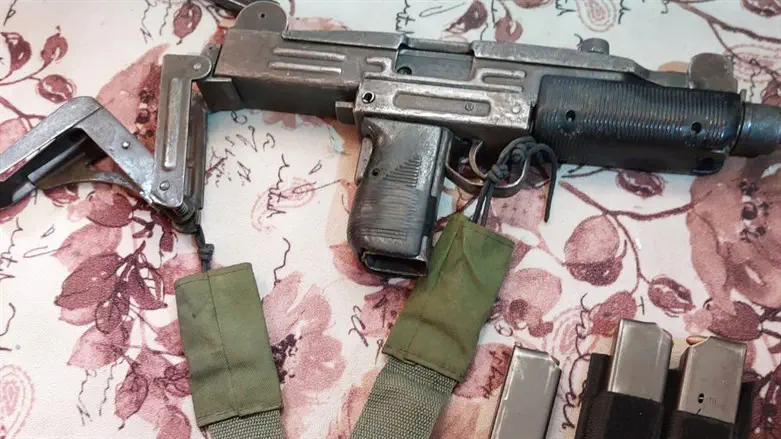 Submachine gun confiscated during arrest
Spokesperson
On Friday morning, IDF, Shin Bet (ISA) and "Yamam" Police forces conducted counterterrorism activity in the city of Shechem (Nablus) in order to apprehend a wanted individual suspected of terrorist activity.
The wanted suspect is Ahmed Massari, 19 years old, a "Lion's Den" terrorist group operative.
The suspect assisted Ibrahim Al-Nabulsi, a senior "Lion's Den" terrorist group operative who was killed during an exchange of fire with security forces. The suspect is also involved in recent terrorist activity.
With the arrival of the ISA and the "Yamam" Police forces to the building where the wanted suspect stayed in, the suspect fled the scene and hid, while armed, in another building where a number of uninvolved civilians were staying. The "Yamam" police forces entered the building and apprehended the wanted suspect.
During the apprehension, the forces confiscated a weapon and magazines which were in the suspect's possession.
During the activity, suspects hurled rocks, Molotov cocktails and explosive devices toward the forces, who responded with live fire toward the armed suspects. Hits were identified.
The wanted suspect was transferred to the ISA for further questioning.
No IDF injuries were reported.
The security forces will continue to operate decisively to thwart any attempt to harm the safety of soldiers and Israeli civilians.