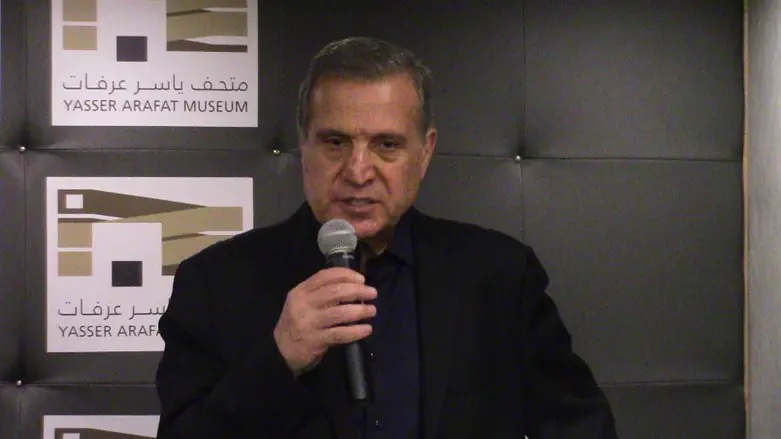 Nabil Abu Rudeineh
Israel National News
Nabil Abu Rudeineh, the official spokesman for Palestinian Authority (PA) chairman Mahmoud Abbas, said on Wednesday that the basic guidelines of the next Israeli government regarding the strengthening of "settlements" in Judea and Samaria stand in contradiction to all resolutions of international legitimacy, first and foremost UN Security Council Resolution 2334, which stated that the Israeli "settlement" is illegal.
The spokesman also said that the basic lines of the government that will be sworn in on Thursday by Prime Minister-designate Benjamin Netanyahu constitute "a dangerous escalation and will have consequences for the region".
"The new right-wing government must understand that without obeying the decisions of international legitimacy, nothing will be achieved, and that not a single settlement will remain on the land of the independent state of Palestine," stated Abu Rudeineh.
He added that, without an independent Palestinian state with eastern Jerusalem as its capital, there will be no security and stability in the region. "The American administration must translate their statements into actions because it is committed to the two-state solution and without it there will be no security in the region."
The basic guidelines of the Netanyahu government state that "the Jewish people have an exclusive and indisputable right to all parts of the Land of Israel. The government will promote and develop settlement in all parts of the Land of Israel - in the Galilee, the Negev, the Golan, Judea and Samaria". The guidelines further state that "the status quo on matters of religion and state will be maintained as has been customary for decades in Israel, including in relation to the holy places."