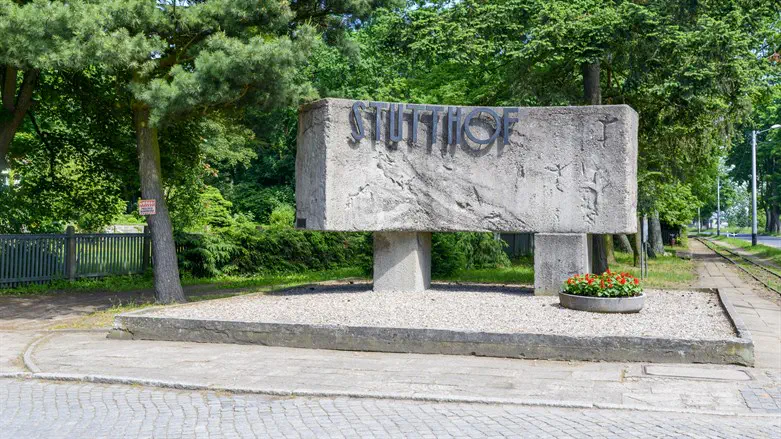 Stutthof concentration camp
iStock
A 97-year old woman who worked as a secretary at the Stutthof concentration camp during World War II is appealing her conviction for being complicit in 10,500 murders.
Irmgard Furchner was a teenager when she worked as a typist for the commander of Stutthof between 1943 and 1945. On December 20, she was found guilty and given a two-year suspended sentence.
Her lawyer's had alleged she was a civilian working at the camp and not aware of what was going on and had argued for their client to be acquitted.
But the judge disagreed that she did not have knowledge of the atrocities going on at the death camp.
The first woman to be on trial for Nazi war crimes in several decades, Furchner was found guilty and given a two-year suspended sentence.
Furchner's guilty verdict by the state court in Itzehoe is being appealed to the Federal Court of Justice, Germany's highest court, by her lawyers and a lawyer for a co-plaintiff, Deutsche Welle reported.
The court said through a spokesperson that the appeal will only be able to look into whether the sentence was appropriate and will not be able to introduce new evidence.
In her closing statement during her trial, Furchner said she was sorry for what had happened and regretted that she had been there at the time, according to a court spokesman.
Her lawyers had requested her acquittal, arguing that the evidence hadn't shown beyond doubt that Furchner knew about the systematic killings at the camp, meaning there was no proof of intent as required for criminal liability.
But the prosecution argued that Furchner had been part of the apparatus that helped the Nazis' Stutthof camp function during World War II.
With Furchner being a teenager at the time of her employment at the death camp, she was tried in a special juvenile courtroom.
In September 2021, she tried to flee Germany before her trial started, failing to turn up after leaving her retirement home near Hamburg.
Police detained her several hours later and she was remanded in custody before the resumption of her trial on October 19.
With the year-long trial drawing to a close, prosecutor Maxi Wantzen's closing arguments described the case as of "outstanding historical significance," DPA reported.
Around 65,000 prisoners died at the Stutthof, including Jews, Poles and Soviet soldiers.