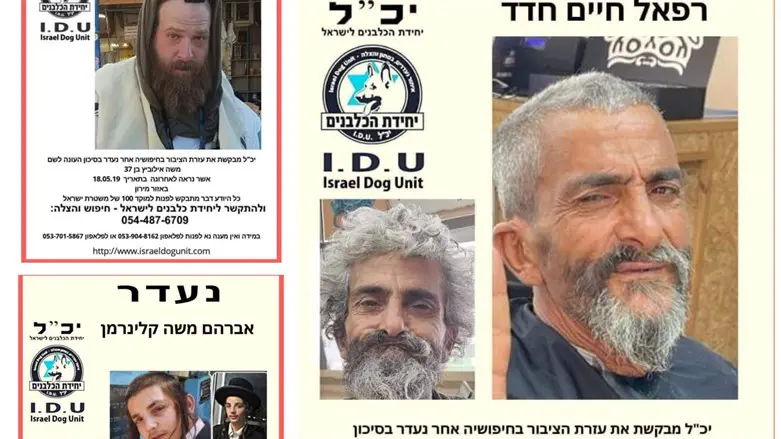 The three missing people.
Israel Dog Unit Public Relations
The Israel Dog Unit, a nonprofit specializing in finding missing persons, carried out an extensive search effort today in the Tzfat and Meron regions, hoping to find any trace of three missing people last seen in that area.
The most recent case is that of Rafael Haim Haddad, a 60-year-old man old, who disappeared without a trace on November 18. Avraham Moshe Kleinerman, a 16-year-old boy from Modi'in Ilit, was last seen in that area on March 25. Both vanished in the same region as Moshe Eliezer Ilovitch, who was last seen on May 18, 2019.
Due to the mountainous terrain, the search involved complex penetration into caves and pits, and contending with the dense woods and brush in the Mt. Meron region. A proprietary incident management application is being used to record each search made in the effort to locate the three missing persons. The search is expected to continue.