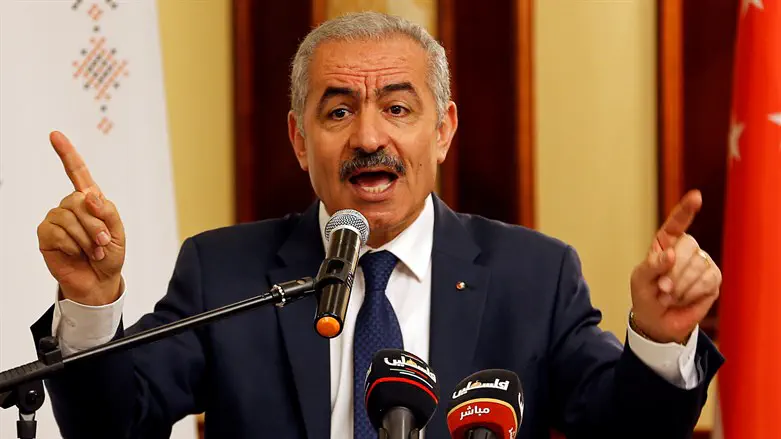 Mohammad Shtayyeh
Reuters
Palestinian Authority (PA) cabinet leader Mohammad Shtayyeh commented on Tuesday on the expected swearing in of the new government in Israel.
"The threats of the next Israeli government do not scare us. The Palestinians faced and thwarted the 'Deal of the Century' and we will deal with any attack on our right to the country and homeland and will protect the national liberation project through sacrifice," he said.
Speaking at the beginning of the weekly government meeting in Ramallah, Shtayyeh claimed that the world supports the Palestinian Arabs, even though it is preoccupied with other current affairs, as is the Arab world and the free world.
He noted that PA chairman Mahmoud Abbas' instructions are to disengage from Israel as much as possible. "We are acting according to the instructions of the Honorable President Abbas to break away from the occupation, strengthen the firm stance of the public, expand the production base of the economy, provide available and accessible services to the public and build an ambitious reform plan."
"The government is working together with all the elements of the national resistance to bring about the end of the occupation through a popular resistance and a resistance in the international arena," said Shtayyeh.