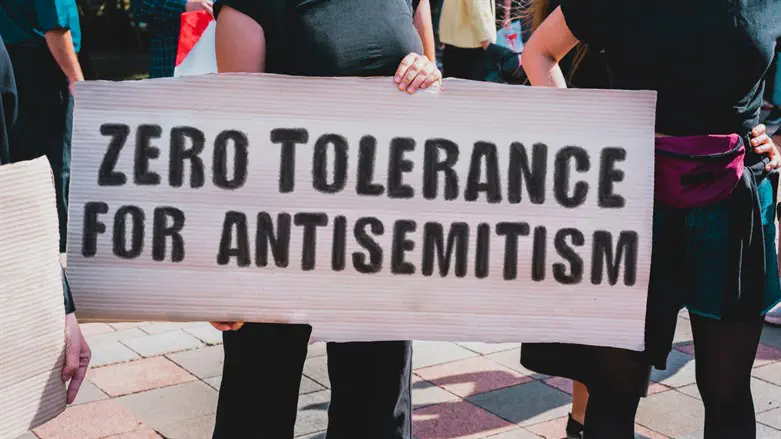 Antisemitism
ISTOCK
The Anti-Defamation League (ADL) applauded the passage of the Fiscal Year 2023 appropriations bill in the U.S. House and Senate for including funding for programs fighting antisemitism and extremism.
The ADL described the funding as crucial as "hate in all forms [is] at unprecedented levels."
"We thank Congress for taking key steps to fund the fight against antisemitism, extremism and all forms of hate," ADL CEO Jonathan Greenblatt said. "At a time when antisemitism and extremism continue to threaten the safety of our communities and undermine our democratic values, funding for these programs can provide critical security and strengthen civil rights. We will continue to work with the Administration and Congress to ensure that full funding for crucial programs to fight hate continues to be appropriately funded in the coming fiscal years."
They noted that over the past year, they have urged the White House and Congress to provide funding to "mitigate the threat of extremism and hate." To that end, ADL wrote a letter urging Congress to appropriate funds to combat antisemitism and domestic extremism, and to address hate online and in the real world.
ADL said that it led efforts on many provision sin the bill, including $305 million for the Nonprofit Security Grant Program; unprecedented levels of funding to improve hate crimes reporting, investigation, prosecution, and overall prevention; $1.5 million each to fund the office of the US Special Envoy to Monitor and Combat Antisemitism (a 20 percent increase from the previous year's funding) and the US Special Envoy for Holocaust Issues (a 50 percent increase from last year's funding), as well as $1 million to counter global white supremacist extremism; and authorization of the "Benjamin Berell Ferencz Congressional Gold Medal Act," in recognition of the last living Nuremberg prosecutor.