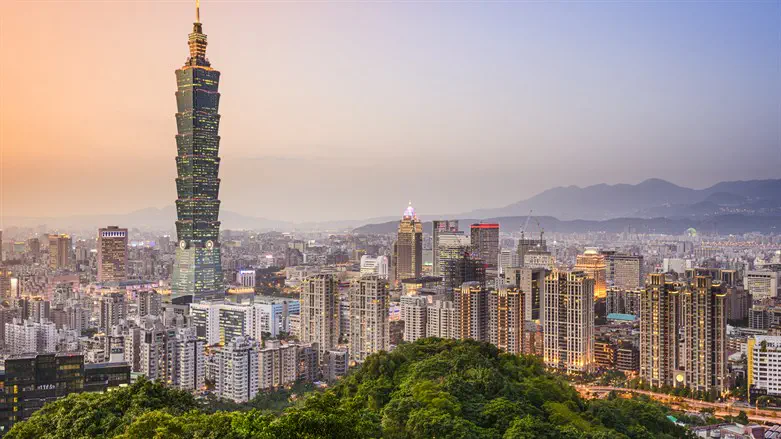 Taiwan City skyline
iStock
China is holding one of its largest incursions into Taiwanese territory to date, according to Taiwan's defense ministry.
The ministry provided data showing that 71 Chinese air force fighters and drones had penetrated Taiwan's "air defense identification zone," BBC News reported.
On Monday, the ministry said that 43 Chinese military planes had flown over the medium line, the buffer zone that separates the two nations located inside the air defense zone.
China responded that it had been running "strike drills" near Taiwan on Sunday in retaliation from what it described as recent provocations from Taiwan and the United States.
The move by China comes after several months of increased tensions between Taiwan and China.
In November, it was announced that a bipartisan deal to send billions of dollars in weapons to Taiwan to shore up its defences to deter a Chinese invasion was being fast tracked through Congress.
Leaders from both parties are looking toward the deal as a way to prevent a situation similar to Ukraine from occurring in Taiwan, with the arms shipment aiming to arm the Taiwanese military ahead of any potential threat from China, the Washington Post reported.
Taiwan is self-governed but the Chinese government considers the island part of China and that it will eventually come under Chinese rule.