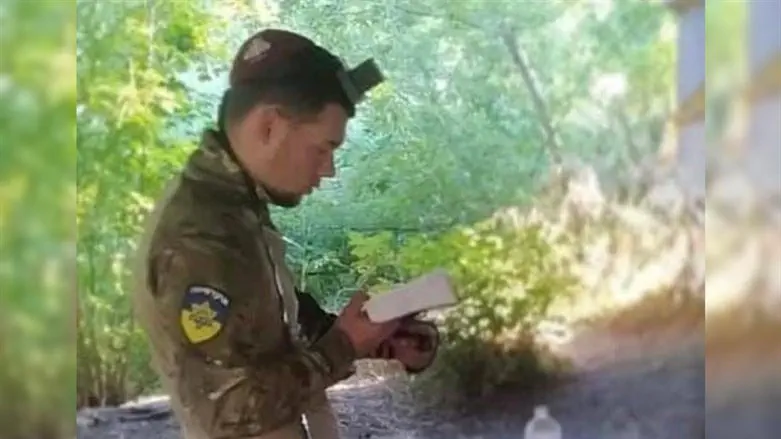 Vladislav Shien
no credit
A Jewish man was killed in fighting with Russian forces last month, the Federation of Jewish Communities in Ukraine announced Thursday.
Vladislav Shien, 21, a resident of the town of Dnipro who volunteered for the Ukrainian military during the Russian invasion of Ukraine, fell in battle.
Ukrainian Chief Rabbi Moshe Azman eulogized Shien, saying: "Vladislav gave his life protecting his nation. He fought with bravery since the start of the invasion. I send my condolences to his family and pray together with all of Ukraine's Jews for the recovery of the wounded and the end of the bloodshed. I again call on the world to intervene to obtain a cease fire. The situation in Ukraine is bad, many places have a shortage of electricity, water, food, and medicine."
The Federation of Jewish Communities in Ukraine said in a statement that it "mourns the death of a hero."
"He was sent to the front and there sacrificed his life for the independence and freedom of Ukraine," the organization added.
Shien volunteered for the military in the early days of the war, which has been raging since February. His friends describe him as a proud Jew who would put on Tefilin every day while at the front and pray at a synagogue in Dnipro when he came home on leave.
Shien was known in his home town as a talented judoka. He has been involved in this sport since he was six-years-old and has won numerous championships in tournaments in Dnipro and throughout Ukraine.
He is one of dozens of Jewish Ukrainian soldiers who have fallen in the battle against the Russian invasion of Ukraine.