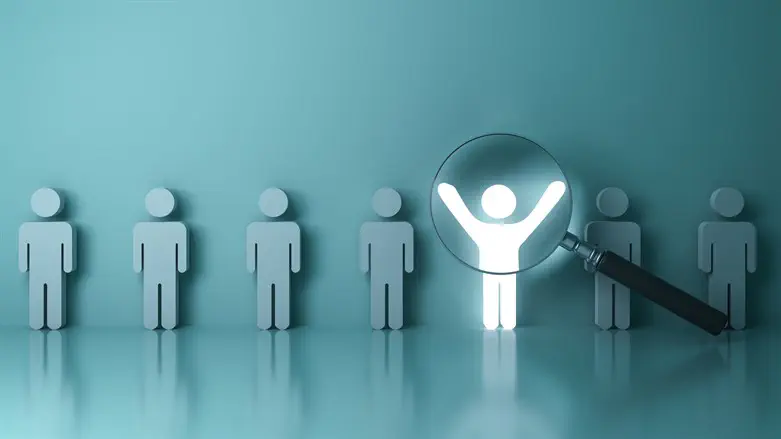 חיפוש עובדים
צילום: ISTOCK
If you are looking for an effective, regulatory-compliant background checking service to facilitate your recruitment process, it can be confusing. There are a huge number of services to choose from.
Of all the services that perform a public records search on behalf of businesses and employers, BeenVerified and Intelius are two of the most reputable and well-regarded.
Which service is best for you depends on what information you are looking to find. This article will provide you with the strengths of each service, so that you can make an informed choice about which is best for you.
Why Use a Background Checker?
Using a background search service is not something that most people are familiar with, but these legally regulated services have many benefits. The most obvious benefits are for employers looking to fill sensitive or authoritative roles within their company, but private individuals increasingly use these services too.
The main benefit of these services, no matter who you are, is the ability to get crucial information on a person that you may be putting in a position of trust. This can protect you, your business, or your family from potential risks. These are the most common reasons that people use background checking services:
To encourage honesty in job application processes.
To ensure a safe workplace or home environment.
To minimize employer liability by showing 'due diligence' for insurance reasons.
To ensure that potential employees are the right fit for an advertised job title.
Some people use them to ensure that potential romantic partners do not have violent criminal convictions that put themselves or their children at risk, while others use them when hiring childcare specialists, in-home nurses, or other domestic helpers. The main reason to use a background checker, therefore, is to ensure your peace of mind.
Intelius: Strengths
Since it was established in 2003, Intelius has become a trusted background checking service thanks to its ethical practices, tight regulatory compliance, and detailed information. Intelius maintains good standing with the Better Business Bureau (BBB) and has an A+ rating. The unique strengths of the service offered by Intelius are:
Access to a wide range of public records, including full names, previous addresses, employment history, criminal history, and credit history.
High report quality with extra options, such as a social network search.
Affordability: a single, general background check costs $39.95 (at time of writing).
Membership options for businesses undertaking multiple checks.
High security and data protection (Intelius uses 256-bit encryption).
Intelius Connection: a unique interactive tool that allows you to uncover additional connections based on individual search parameters.
The membership service is one of the best features for business owners undertaking recruitment. There are three membership tiers, the first of which allows unlimited background checks, while the other two (premier and premier plus) offer additional benefits. This service is highly geared towards businesses and employers who need to complete a number of background checks on a regular or semi-regular basis.
BeenVerified: Strengths
BeenVerified is one of the most well-known background checker sites in the world today. Since they launched in 2007, they have gone from strength to strength, and they now have 100,00 subscribers. While they are open to both businesses and private individuals, BeenVerified is undoubtedly more geared towards individuals. The unique strengths of this service are:
Seven-in-one background check as standard.
Access to public court records.
High quality report creation.
Quick delivery.
High security: BeenVerified uses industry standard security measures to ensure data protection.
Reverse phone look-up, email search, and network searching.
The BeenVerified mobile app also makes it easier to undertake background searches anywhere. Furthermore, BeenVerified updates its records more often, which can be beneficial for businesses and employers, but this service is definitely aimed at private individuals looking to background check strangers, friends, and potential partners more specifically.
The Overview
Both of these services are secure and offer high-quality reports relatively quickly. They each allow you to search criminal, financial, and social media records to get an idea of a person's history and background. Likewise, both services are compliant with all current regulatory requirements and update their records and procedures to ensure that they stay in line with these legal requirements.
However, the membership service, high volume search capabilities, and higher security protocols definitely make Intelius more appropriate for businesses, while BeenVerifieds social network focus and app make it more useful for private individuals looking to complete on-the-fly, individual searches.