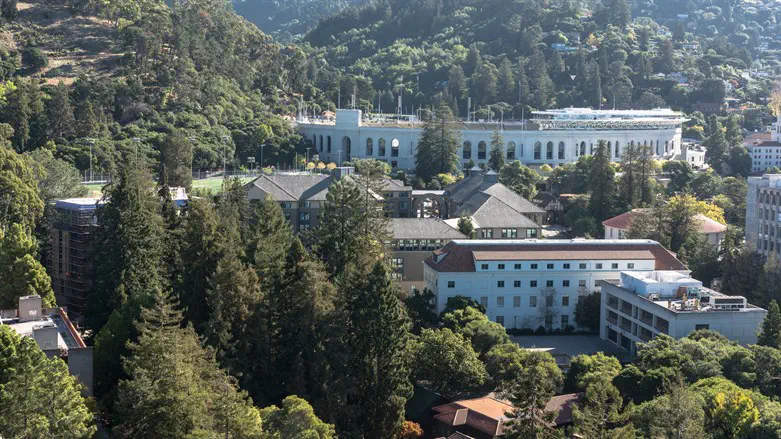 Berkeley, California
iStock
The University of California, Berkeley Law School has been accused of "profound and deep-seated antisemitic discrimination" in a complaint filed with the US Department of Education, the Washington Free Beacon reported.
The complaint was made by Florida lawyer Gabriel Groisman and the International Legal Forum, an antisemitism watchdog. It claims that the law school has a problem with anti-Israel and antisemitic discrimination, pointing out that it did nothing to address 14 student groups who were widely condemned for approving bylaws that banned Zionist speakers from campus.
According to the complaint, the university's decision to accept the bans on pro-Israel speakers violated the 1964 Civil Rights Act, which states that institutions that receive federal funds cannot discriminate on the basis of race and national origin. The complainants asked the Department of Education's Office of Civil Rights to open a case against the law school and to force the school to rescind its ban on Zionist speakers.
The law school was previously denounced by House Minority Leader Kevin McCarthy (R-CA) for failing to address the issue. McCarthy blasted Berkeley earlier in November for not ensuring its campus was a safe environment for all students.
"Antisemitism is a scourge on our society and has no place in American life. For decades, Israel has not only been our greatest ally in the Middle East, but one of our greatest allies on the world stage," he said in a statement. "It is shameful that Berkeley Law, an institution which, on its own website, touts itself as 'one of the most vibrant places on the planet,' would allow this type of prejudiced behavior to take place on its campus without any consequences for involved parties."
He urged the law school to "step up and immediately condemn these student groups" in order to stop antisemitism on campus.
"To turn a blind eye and continue to allow this blatant discrimination is un-American and runs directly counter to our values," he added.
The complaint seeks to have the Education Department determine whether the law school violated the Civil Rights Act and if so, compel the school to "invalidate the bylaws in question." The International Legal Forum is also urging that student groups who endorse anti-Zionist bylaws have their funding revoked by Berkeley.
"By effectively saying 'Zionists are not welcome,' these student group – and by extension Berkeley, from its failure to act – are excluding, marginalizing, and silencing Jews, and contributing to the creation of a hostile environment for Jewish students, faculty, and staff, in circumstances [where] antisemitism, including on campus, is already at record high levels across the United States," the complaint charges.