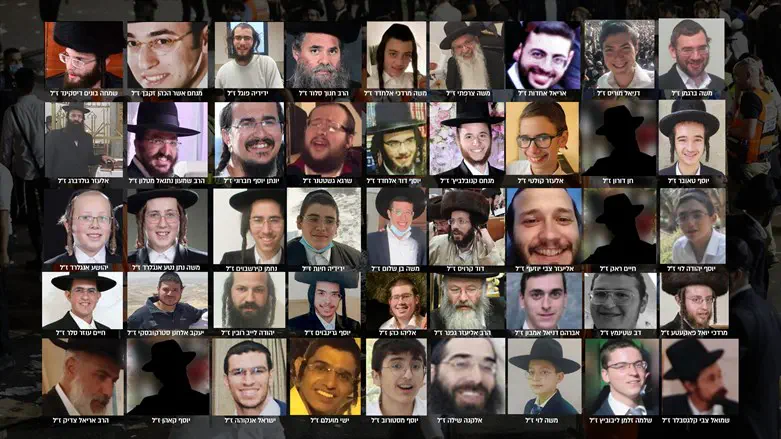 The victims killed in Meron last year
Courtesy of the families and David Cohen/Flash90
The family of Yedidya Chayut, a 13-year-old killed in last year's Meron disaster, on Monday announced the birth of a son.
Avigdor Chayut, Yedidya's father, told 103 FM Radio on Tuesday morning, "It's very emotional, it's a great joy. For us this is not the closing of a circle, but it does give us the goal we set for ourselves: to continue living."
"I remember that on the weekend [following the disaster], we had a conversation with those who came to comfort us, and among them were bereaved parents," he recalled.
"We told ourselves that they gave us great strength, but some of them looked like living headstones. We decided that for us, it would not be that way - that we would continue to build our lives, together with the memory of Yedidya. And recently, we merited a great gift."
Recently, the fiancée of another Meron disaster victim announced that she is engaged to be married.
Hindy Rosmarin of New York became engaged to Pinchas Menachem Knoblowitz shortly before Lag Ba'omer last year, but Knoblowitz was killed in the crush at the gravesite of Rabbi Shimon Bar Yochai.