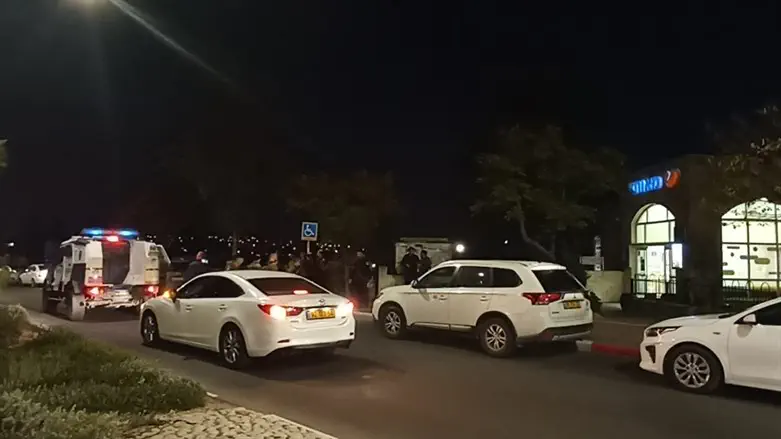 Location where the girl was found wounded
צילום: בשי דרשן/TPS
A 14-year-old Israeli girl suffered a gunshot wound to the head Thursday evening in the town of Kiryat Arba in Judea.
The victim was brought to an MDA treatment center in Kiryat Arba where she was given emergency first aid before being evacuated by ambulance to Hadassah Ein Kerem Medical Center in Jerusalem.
Israeli security personnel are investigating the possibility that the teen was struck by a shot fired by a Palestinian Arab from the neighboring city of Hebron.
The girl is currently listed in serious condition and is unconscious.
"An 14-year-old girl was rushed to the hospital's trauma center while she was unconscious and on a respirator," a hospital spokesperson said. "During a preliminary examination, a gunshot wound was identified on her head, and she has been admitted to an operating room. Her condition is very serious."
According to a statement released by the town of Kiryat Arba, the girl was struck by the bullet at approximately 5:00 p.m. while walking down the street.
Earlier on Thursday, an Arab terrorist stabbed three police officers near one of the entrances to the Temple Mount, leaving them in light-to-moderate condition.
The terrorist, a 20-year-old resident of the Beit Hanina neighborhood of the capital, was shot and killed during the attack.