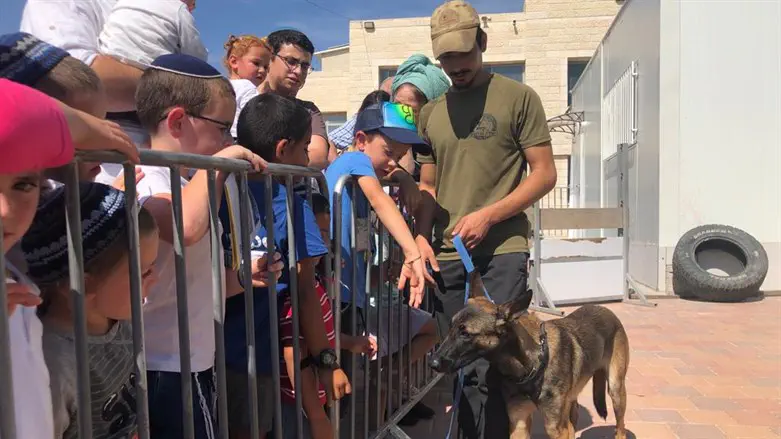 Israel Dog Unit Sukkot exhibition
Israel Dog Unit Public Relations
Samaria residents were treated to a Sukkot festival on Wednesday in the town of Har Bracha. The town's proximity to the PA city of Nablus, along with the recent escalation in terrorist activity in the region, gave rise to concerns about a possible attack on the festival itself. Community safety officers decided against canceling the festival, saying "We must go on living our lives. Terror will not win or govern us."

The festival included a petting zoo and exhibitions of fire trucks and ambulances. The Israel Dog Unit (IDU), a nonprofit specializing in working dogs, gave a demonstration of their dogs' capabilities and training in acrobatics, rescue, and security work.
A similar show for special needs children was performed in the city of Ariel on the same day.
IDU director Yekutiel Ben-Yaakov commented: "We see this as a double mitzvah to bring joy and happiness to the faces of these kids. Some families told us they have not left their homes in days."
​


Photo Credit: Israel Dog Unit Public Relations