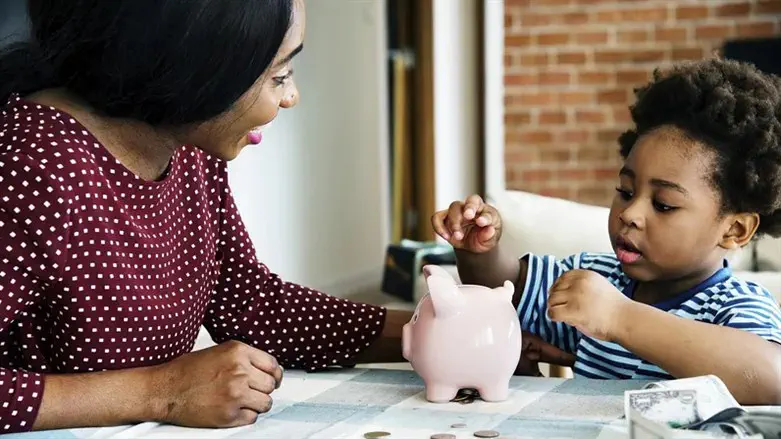 Mom and son saving money to piggy bank
צילום: rawpixel
While some people think payday loans are the straight path to a debt trap, others use them regularly each year. According to Credit Summit, about 12 million Americans take out payday loans annually, but only 14% of them can pay them back on time. The payday loan industry is booming with the advent of coronavirus disease. The COVID-19 pandemic is causing an economic recession throughout the world, including the US and Europe. This also affects residents' standard of living and income.
Thus, various surveys show nearly 1 in 3 Americans were not seeking medical care because of its high cost they can't afford. Many of those who sought medicare have been forced to find an alternative way to cover medical expenses. Many individuals have also lost their jobs due to the COVID pandemic. Thus, they have been compelled to borrow money to keep themselves and their families afloat.
A payday loan often comes with many prejudices and is considered a predatory lending option due to its high cost and some frightening statistics. And yes, it's much better to be free of debt, but sometimes situations leave us no choice. However, a payday loan may also be helpful if you estimate all the risks and use it responsibly and cautiously. But first, a person should know how payday loans work.
Payday Loan Facts
Payday loans are short-term cash advances with limited loan amounts and a repayment period by your next paycheck. As the majority of Americans receive biweekly paychecks, payday cash advances typically offer terms of 14 days. Most payday loans work the same: a payday lender that approves a loan request transfers money to a borrower's bank account within a business day. A borrower must repay the funds within the certain terms specified in a loan agreement in one lump sum. However, some companies, such as https://1firstcashadvance.org/, connect borrowers with lenders that meet their needs without offering their own loans.
Payday borrowing is commonly a type of unsecured loan. It means it doesn't require any collateral to get the money. People are more likely to get payday loans to cover their unexpected or emergency expenses. However, it's not the only reason for obtaining check advance loans. Loans till payday are also popular with bad credit borrowers. As payday lenders typically don't pay attention to your credit report details, you can apply for a loan even with a poor credit score. Thus, in most cases, paycheck borrowers are people who can't get traditional loans from a bank or credit union due to some past financial mistakes.
Payday loan statistics show that:
About 12 million Americans take out payday loans annually;
On average, payday loan borrowers get into debt traps for 5 months when getting a payday loan;
The average payday loan amount borrowers obtain for two weeks is $375 with on average $520 in fees;
About 58% of payday borrowers use these cash advances to make ends meet;
Many borrowers use payday loans to pay off a previous payday loan;
Most borrowers take out more than one payday loan at a time;
Payday loan interest rates vary from state to state. On average, an APR on a payday cash advance is about 400%. The highest interest rate is set in Texas and is about 664% APR;
Payday loans are banned in 17 states. The remaining 33 states permit payday lending but force online lenders to reveal their finance charges, according to federal law and the federal Truth in Lending Act;
Some payday lenders went out of business due to interest rate caps that have made payday lending in some states unprofitable.
Why Do People Use Payday Loans?
The most common reason why payday loans are so popular is that payday lenders provide some benefits that national banks and credit unions can't offer. Although paycheck loans have high interest rates, they are fast and easy to get with any credit score. In most cases, you just need to fill out a form, usually online and prove your income with pay stubs or bank statements. That is why people keep obtaining them to cover their unexpected expenses.
A Pew Charitable Trusts study shows that about 69% of borrowers first got payday loans to cover their daily living expenses. However, it's not always an option for some basics. Each person may have their own bad or good reasons to ask for money.
Debt Consolidation
A payday loan may allow you to combine all your existing debts into one to make it easier to manage your budget. People also use it to cover their credit card payments to avoid high overdraft fees. Although a payday loan generally can't exceed $1,000, it may be enough to cover a couple of small loans.
Medical Bills
People who have no health insurance policies or those who face some high out-of-pocket medical expenses also use paycheck loans to cover their medical bills. As these loans offer fast direct deposit to a borrower's checking account, many people who have no available credit and money in their savings account prefer using it to selling their stuff.
Repair Works
Sometimes it may be hard to go without your car or some gadgets you use on a daily basis. It may also be home emergencies, such as a kitchen fire or a water leak, that need to be fixed along with the consequences. That's when payday loans come in to help.
Recurring Expenses
As we already found out, covering some basic expenses is one of the most popular reasons for taking out debt. People often need just a small amount and can't wait for too long until a bank checks their application and makes a loan decision. Many borrowers also can't meet some of their bank's requirements and are forced to look for alternative lenders.
Rent/Mortgage Payments
If you suddenly run out of budget and need an amount to pay rent or make your mortgage payment, a payday loan may also be a solution. Nevertheless, whatever your reason is, learn more about the type of borrowing you're going to use and make sure it suits your budget to avoid getting into a debt trap.
Who Uses Payday Loans?
Studies show that younger single renters with low income are more likely to borrow cash till payday at a higher rate. People with bad credit also tend to use payday loans compared to good credit individuals. Here are some statistics on payday loan borrowers by:
Age: About 14% of all paycheck borrowers are less than 30 years old.
Income: Approximately 20% of borrowers earn less than $25,000 annually.
Home status: Nearly 10% of paycheck borrowers are renters.
Race and ethnicity: About 12% of paycheck borrowers are African Americans.
Education level: Approximately 20% don't have a college degree.
Marital status: Nearly 24% are single, widowed, separated, or divorced.
However, all these groups of people have one thing in common: they all face some financial emergencies they can't cover on their own. Thus, since payday lenders offer a quick way to solve the problem, they turn to them every time they need some instant assistance.
Alternative Ways of Getting Some Extra Money
Although sometimes payday loans can be a good solution, they may not suit everyone due to a high finance charge, limited amount, and short term. Here are some alternatives to consider.
Personal Loans
A personal loan is typically an option offered by traditional financial institutions. Personal loans have flexible loan terms of up to 60 months and allow you to borrow significant amounts of up to $100,000. These loans have a lower annual percentage rate and are less stressful due to a convenient payment plan. You can repay the money in equal monthly payments within the loan term. However, traditional lenders always run hard credit checks through three main credit bureaus, so it will not be enough to provide the lender with your pay stub to get a loan. Borrowers with bad credit have less chance of getting a personal loan.
Credit Card Cash Advances
Credit cards are very popular in the US as they are considered one of the most convenient and stress-free ways of building credit. A credit card allows you to access the amount within your credit limits whenever you need it. Most credit card issuers also offer interest-free promotional periods. However, if you don't pay off the balance within the period, you will face high loan fees.
P2P Lending
If you need some small amount or you don't want to provide the lender with access to your bank account, you can always seek help from your friends or family members. This option allows you to save money on interest but may affect your relationship.
Bottom Line: Payday Loans
A payday loan's popularity goes hand in hand with its availability, which is a crucial factor contributing to economic recovery. Most people use payday loans to cover some of their daily essentials or financial emergencies.
Payday lending is subject to federal regulations and is banned in 17 states. Although many people are sure a payday loan is a pure evil, using it may be a good idea if you make a responsible and informed loan lending decision.